business
Nov. 28, 2022
NEO SENOKO
Free trade between Lesotho, China set to start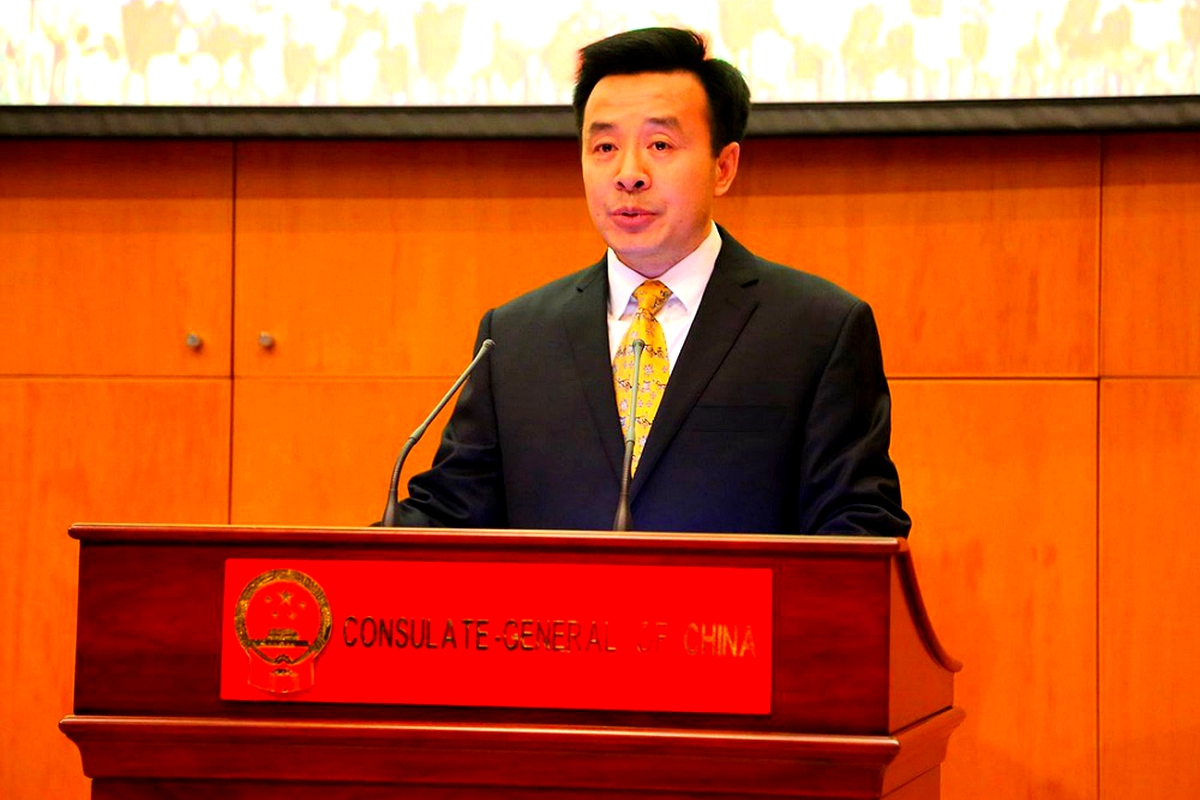 Chinese ambassador to Lesotho, H.E.Lei Kezhong
The agreement shall see Lesotho benefiting from a 98 percent duty and quota-free deal

Lesotho and China also recommitted themselves towards working together on issues of mutual interest
Metro Audio Articles
Catch our weekly audio news daily only on Metro Radio Podcast News.
listen now
A preferential treatment on trade between Lesotho and the People's Republic of China is set to be implemented in December.
The agreement shall see Lesotho benefiting from a 98 percent duty and quota-free deal, thus making it easier for the county to export to China.
This was revealed on Monday during a meeting between the Chinese ambassador to Lesotho, H.E.Lei Kezhong, and the Minister of Foreign Affairs and International Relations, Lejone Mpotjoana.
The purpose of the meeting was to discuss issues of mutual interest between the two countries. Among the chief items, is the preferential treatment on trade, afforded Basotho by the government of the People's Republic of China starting next month.
The meeting also gave brief information on ongoing bilateral projects between Lesotho and China.
The 91-km Ha Mpiti to Sehlaba-Thebe road in Qacha's Nek will be completed in September 2023, with 60 percent already complete, while the Mafeteng Solar Energy Project shall be finalised in July 2023.
The Mafeteng 70 MWp solar power plant will be installed in Ha Ramarothole and shall occupy a 220-hectare plot of land.
The project's first stage will inject 30 MWp of electricity into the country's national power grid.
This phase is expected to cost $70 million. The second part of the plant, with a capacity of 40 MWp will require an investment of $77 million.
The parties further revealed that the main structure is almost complete at the M800 million Maseru District Hospital, adding that the entire project will be completed in October next year.
Enjoy our daily newsletter from today
Access exclusive newsletters, along with previews of new media releases.
The hospital will be a modern facility that intends to provide improved health services to Maseru residents and others, singling out services that include eye care, cancer, Tuberculosis, HIV, and non-communicable diseases treatments.
When completed, the new hospital will have a total of 200 beds and shall serve as a national referral hospital with the Queen 'Mamohato Memorial Hospital, commonly known as Tšepong.
Lesotho and China also recommitted themselves to working together on issues of mutual interest
METRO WEATHER FORECAST