lifestyle
Sept. 13, 2021
KABELO MASOABI
Braai your way through Tourism Month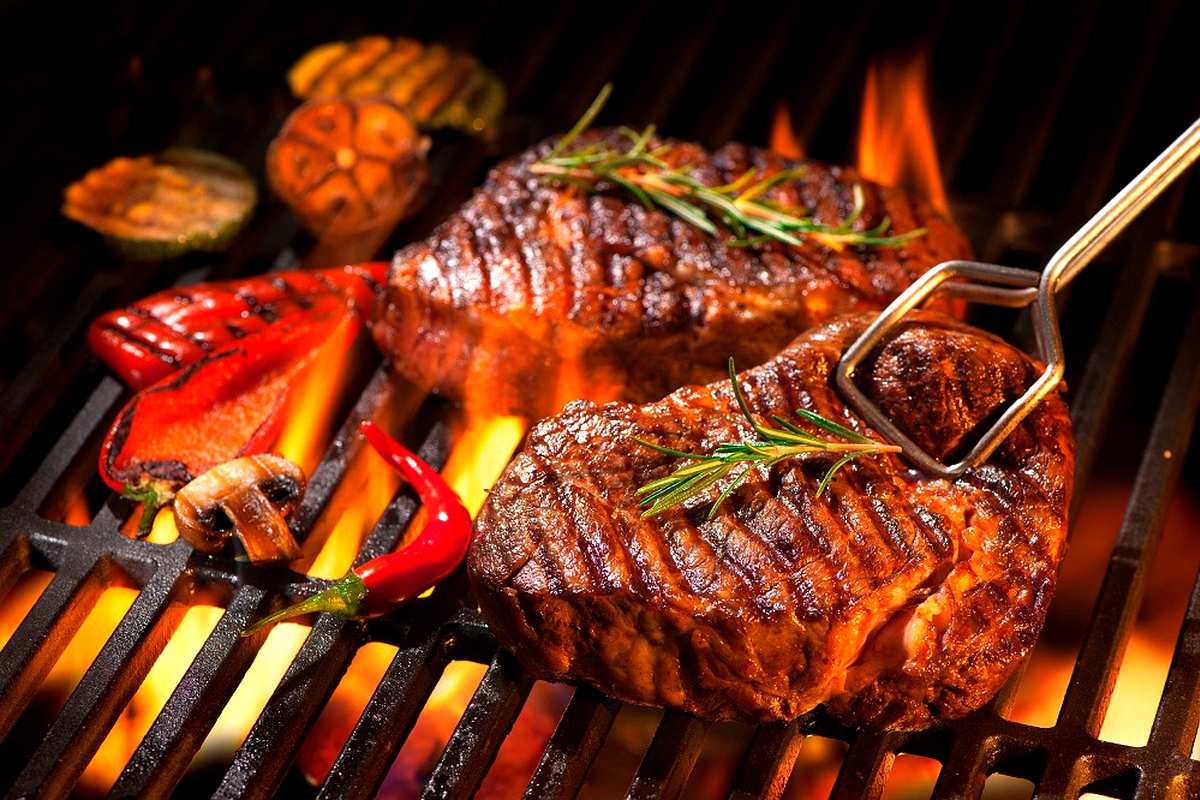 Fanatics ready to stoke fires and throw meat on coals
Last weekend food extravaganza canceled
Metro Radio Podcast
Catch our weekly audio broadcast every Friday only on Metro Radio Podcast News.
listen now
AS spring settles in across the country, we look forward to that significant barbecue-braai smell filling the air.
Spring is also the time to creep out of the comfy corners of your nests and head to the beautiful spots scattered over Lesotho.
Braai fanatics are set to stoke their fires and throw the meat on the coals for the World Tourism Month, with the main celebration marked by over 40 United Nations (UN) countries on September 27.
The Minister of Tourism Environment and Culture, Ntlhoi Motsamai on Thursday launched the Tourism Month in Maseru.
This year's theme is titled 'Tourism for Inclusive Growth'.
It is in this gesture that the Lecholi Braai Masters from Ha Tsolo, Maseru had planned to host a food extravaganza for local tourists at the Mejametalana Dam on Sunday. However, the event was postponed due to the COVID-19 concerns leveled by the National COVID-19 Secretariat (NACOSEC).
"NACOSEC stand is that open events are still barred under the current colour code restrictions, as our show was projected to pull a large crowd. However, our plans remain intact and as soon as the restrictions have been loosened, we shall continue with our food festival programmes, which include road shows," Lecholi Butchery staffer, Mokesi Hlalele told Metro on Monday.
Elaborating more on the objective of the carnival, he said, "The problem with most Basotho is that they only eat food to fill their stomachs. They only eat for hunger. They hardly celebrate food. As a result, it is not easy to run a classy restaurant successfully. Basotho, let's make a habit to go out to spend on most delicious food offered by our talented chefs. They serve meals worth celebrating and feasting on. Let's make it a habit to celebrate food regularly, with friends, colleagues or families."
Chef Hlalele says as the weather of late screams braai, they declare the whole of September the braai month in Lesotho.
"In fact, make that every weekend from here on until the end of the year," he adds.
He goes on to show that the long sunny vacation days also in December are unbeatable for a braai, advising braai lovers to start warming up now.
"We want people to know that our braai is not just a regular offering but we perfect our chesa nyama recipe!

Enjoy our daily newsletter from today
Access exclusive newsletters, along with previews of new media releases.
"We want to braai peacefully with them in the shades under the trees, while the little ones explore the nearby streams and waterfalls. These braai spots double as awesome places for nature jaunts," he notes.
To date, the Maletsunyane Braai Festival remains the biggest braai festival in Lesotho.
It is an annual event held every last weekend of November. It takes place against the backdrop of the breath-taking Maletsunyane Falls in Semonkong which is about 115km from Maseru.
The fall has been certified by the Guinness World Records as the longest commercially operated single-drop abseil in the world.

METRO WEATHER FORECAST