lifestyle
July 16, 2021
STAFF REPORTER
Kia presents all-new Sportage, the ultimate urban SUV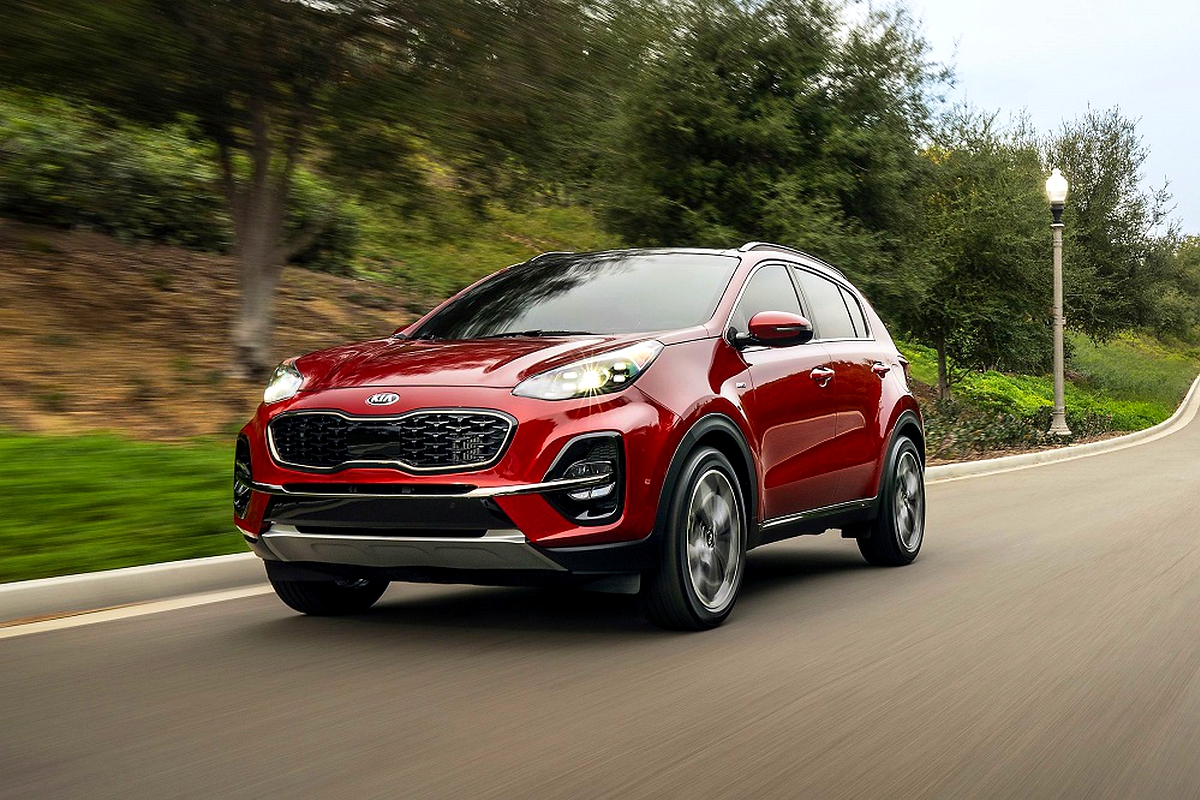 Metro Radio Podcast
Catch our weekly audio broadcast every Friday only on Metro Radio Podcast News.
listen now
THE fifth-generation Kia Sportage has been carefully crafted from the groundup to be the ultimate urban SUV.
The all-new Sportage symbolises the pioneering DNA of the Kia brand. The past success of the Sportage is deeply rooted in a mindset of constant reinvention. Under the new Kia brand, a fifth generation Sportage once again brings an innovation that elevates the brand to the next level.
Developed on a new architecture, the all-new Sportage combines a driver-centric design with a state-of-the-art premium interior featuring a swooping integrated curved display that houses the very latest advancements in connectivity tech.
Designers also focused on creating a pleasant space in which to spend time for all occupants. An intelligent package and clever use of space means that everyone inside Sportage can benefit from class-leading headroom and legroom. The SUV also sets the benchmark in luggage capacity, underscoring its everyday family-friendly practicality and useability.
The all-new Sportage also leads the way in safety featuring both passive and active hightech systems – including Kia's world-renowned comprehensive suite of advanced driverassistance systems (ADAS).
To create a dynamic, engaging, and optimal driving experience, the all-new Sportage debuts numerous highly innovative technology breakthroughs, including Kia's E-Handling system that enhances the dynamic performance of the vehicle and improves agility and stability. A new-generation Electric Control Suspension (ESC) provides optimum comfort and superior safety levels at all times thanks to its continuous damping control in real-time.
The exterior of the all-new Sportage establishes new design boundaries and dramatically sets the tone for the next generation family.
Tense and crisp lines ripple along the refined body, amplifying dramatic styling tensions. At the same time, clean but muscular surfaces join forces with intricate graphics to give the SUV a dynamic and assertive road presence.
"Reinventing the Sportage gave our talented design teams a tremendous opportunity to do something new; to take inspiration from the recent brand relaunch and introduction of EV6 to inspire customers through modern and innovative SUV design. With the all-new Sportage, we didn't simply want to take one step forward but instead move on to a different level in the SUV class," commented Karim Habib, Senior Vice President and Head of Global Design Centre.
The interior of the all-new Sportage plays with boldness in character, softness in qualities and innovation in technology, creating a driver-orientated space that is truly state-of-the-art. The cabin has been carefully crafted to fuse breakthrough tech with luxury features, premium materials and modern style.
The all-new Sportage will be launched with a comprehensive range of powerful, responsive and efficient powertrains, including the very latest-generation clean gasoline and diesel IC engine technology.
From the very start of development, all-new Sportage was intended to embrace the latest powertrain technology breakthroughs, making it one of the most efficient and eco-friendly SUVs available.
From launch, a high-tech 1.6-litre TGDI powertrain will be offered in the all-new Sportage line-up, generating 132 kW and 265 Nm of torque. The four-cylinder unit realizes enhanced fuel efficiency through a new and optimized combustion process, breakthrough cooling technologies and key friction reduction measures, including an advanced integrated thermal management system and the use of a low-friction ball bearing.
Based on the company's new N3 architecture, every element of the all-new Sportage has been designed and developed to enhance the SUV's premium stature.
Enjoy our daily newsletter from today
Access exclusive newsletters, along with previews of new media releases.
Representing a first for Kia is the creation of an all-new Terrain Mode that debuts on the fifth generation Sportage. Developed for Sportage owners that want to pursue outdoor adventure and leisure activities, the highly advanced Terrain Mode automatically adjusts the Sportage's settings so that the vehicle realizes an optimal drive dynamic for any given road condition and environment, including snow, mud and sand.
With safety being a top priority during development, the fifth-generation all-new Sportage is one of the safest vehicles in its class.
Underneath the sleek exterior design of all-new Sportage is a reinforced and lightweight body structure that has high torsional rigidity. All-new Sportage has different safety restraint and structure system applications, including driver airbag, passenger airbag, side curtain airbags and low-side airbags.
Kia's acclaimed in-house developed Advanced Driver Assistance System (ADAS) technology helps the Sportage to avoid potential hazards, fully protecting occupants and other road users on every journey. As part of its ADAS package, the all-new Sportage features Kia's industry-leading Forward Collision-Avoidance Assist (FCA), which helps avoid collisions with objects in front of the vehicle while driving. If the preceding vehicle suddenly slows down, or if a forward collision risk is detected, such as a stopped vehicle, a pedestrian, or a cyclist in front of the Sportage, FCA provides a warning. After the warning, if the risk of collision increases, FCA automatically assists with emergency braking of the vehicle.
METRO WEATHER FORECAST