lifestyle
July 9, 2021
TEBOHO JAFETA
Proficient security professional, stringent dance coach, Mopeli Nthejane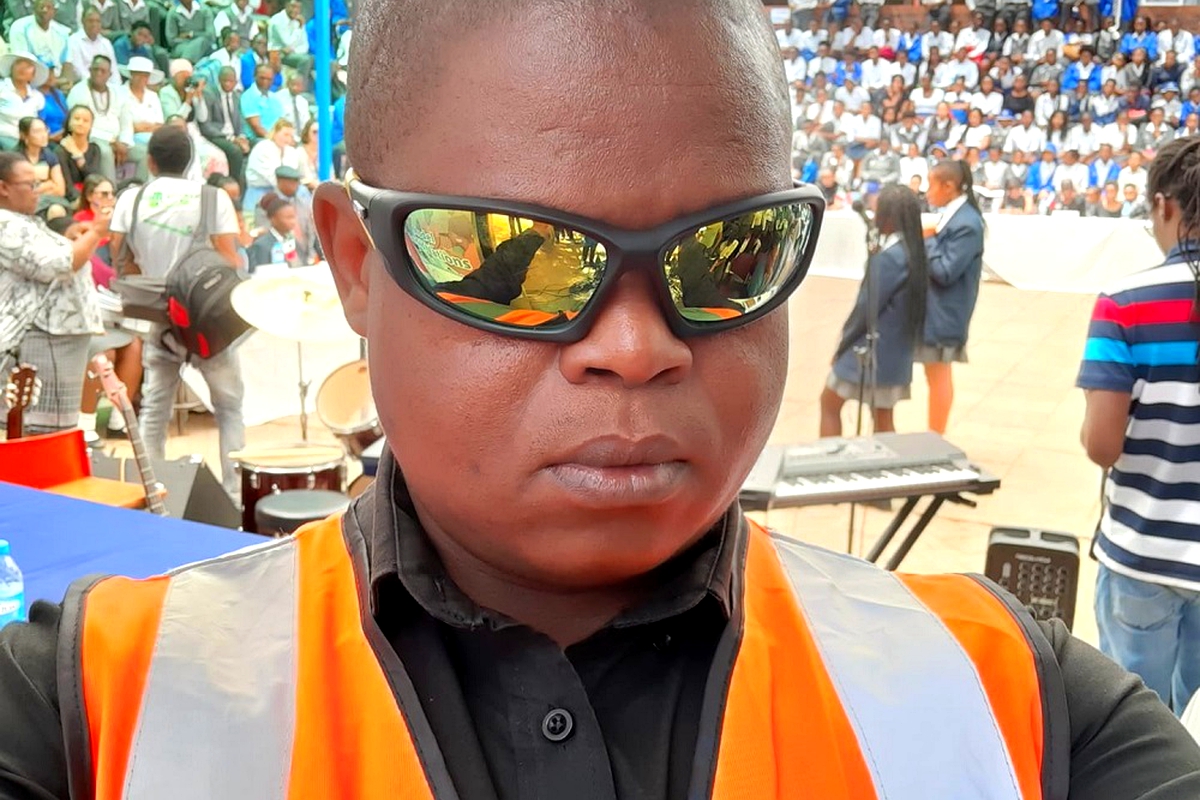 Award-winning ballroom dancer and instructor, Mopeli Nthejane
Metro Radio Podcast
Catch our weekly audio broadcast every Friday only on Metro Radio Podcast News.
listen now
MOPELI Christopher Nthejane is a Certified Security Professional (CSP) with a vast experience and knowhow in security matters.
He is also former member of the Lesotho Defence Force (LDF) who has worked for several security companies at various levels in the country.
While pursuing his biblical studies at the Tšepo Christian Bible College in Sekamaneng, Berea in 2011, the industrious Nthejane assisted fellow students with Research Methods and Practicum.
His efforts proved to be quite successfully because the students he aided managed to pass their modules.
He is the former President of the Federation of DanceSport Lesotho (FEDALE), having served the federation from 2011 until he retired in 2018.
Upon his retirement, FEDALE awarded him an Honourary Presidential position, which is a lifetime post.
He is a founding member of FEDALE and one of the country's top Ballroom and Latin American Dances instructors.
During his stint in the army, he formed the LDF Ballroom and Latin American DanceSport Club.
He was appointed the Security Focal Point at the United Nations Department of Safety and Security Lesotho in February 2015 and served until March, 17, 2015.
His experience is not only limited to security matters as he was also exposed to a great deal of volunteering work.
He worked for the United Nations Volunteers – Lesotho as the Secretary for 12 months from January until December 2011 where he dealt with social development issues.
Some of the projects he became involved in during that time included supporting underprivileged communities, rehabilitating a school that was burned to the ground among others, through an intensive social compact programme designed to promote the spirit of volunteerism within Lesotho.
The programme was also merged with the celebration of the 10 years anniversary for volunteerism which was driven around different districts through assisting communities by building or repairing houses for vulnerable people and the elderly.
He has been working as a volunteer Mediator and Social Worker at the Maseru Magistrate's Court since November 2013 to date.
His duties include dealing with civil rights matters and social action among others. Nthejane is also responsible for mediating cases, assisting the destitute, disabled and special children. He also deals with women's rights issues and offers free legal advice to clients.
He is also responsible for drafting of agreements and presentation of clients before the Magistrate, Individual, couple, groups, organisations, and family counselling, provision of career guidance and reporting to the Chief Restorative Officer.
He assisted in the drafting of the Constitution of the Ikaheng Buddies Association, the Constitution of Lesotho DanceSport Association and the repealed Constitution of Federation of DanceSport Lesotho.
He is a holder of an Advanced Sports Management Certificate from the Lesotho National Olympic Committee (LNOC) and an Advanced Diploma in Managing Olympic Sports Organisations from the LNOC in collaboration with International Olympic Committee (IOC).
Born on October 10, 1980 in Thaba-Tseka, Mopeli Christopher Nthejane is the son of Matšeliso 'Mamopeli Agnes Nthejane and the late Thelle John Nthejane.
He did his primary education at the Thaba-Tseka Primary School from 1988 until 1994. He obtained his Junior Certificate (JC) at Paray High School in 1997 and his Cambridge Overseas School Certificate (COSC) in 1999 at the same school.
He obtained a certificate in Local Law at the Maseru Magistrate's Court Programme under the Ministry of Justice in 2006.
In 2011, he graduated with a Diploma in Theology from the Tšepo Christian Bible College (TCBC) before obtaining a Diploma in Human Resource Management and Labour Law from the Lesotho Institute of Public Administration Management (LIPAM) in 2012.
In 2013, he obtained a Bachelor's Degree in Theology/Theological Studies and Pastoral Counselling from TCBC.
Nthejane worked as a Security Officer at Gray Security Services (Now G4S) from 2000 to 2002 before joining the LDF where he served as a Signaler, Rifle Man and Air Craft Apprentice between 2002 and 2009.
As a soldier, he was responsible for the safety and security of His Majesty's territorial kingdom and her people. He also managed the army's radio-room through Telecommunication and Advised Platoon Commanders in all command aspects.
He joined the United Nations Development Programme (UNDP)'s Department of Safety and Security as a Radio Operator from July 2009 until March 2015 before working as a Field Security Associate from March 2015 to date.
His duties include among others advising the UN on security related matters.
He obtained a Degree in B.Tech Project Management at the Central University of Technology, Free State in 2019.
His chance to dance internationally came through around 2004. He has a host of medals which he won over the years including bronze, silver and gold.
He has also won several trophies and grand prix championships, money prices and certificates.
"My greatest achievements have not been the prices, trophies and metals I won but the development of DanceSport in Lesotho. I spent a great deal of time teaching dance and producing quality dancers that brought pride to the country.
Enjoy our daily newsletter from today
Access exclusive newsletters, along with previews of new media releases.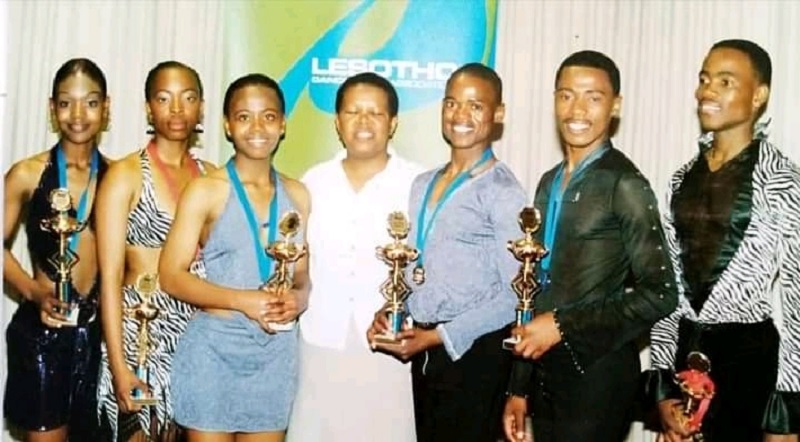 Mopeli Nthejane (middle) and his dance group
"At the time I became President of FEDALE, I mostly focused on the federation administration refocus, reviews and development of new policies and development strategies. I also focused on grooming the next candidate for presidency that would autonomously resemble my leadership style. I am proud that Teboho Rakhomo managed to get to where I was and I was thereafter comfortable to step down.
"I am happy that during my time I could also help other sporting federations especially in leadership and administration matters. What made me happier was also managing to host the World DanceSport Federation Championships just before stepping down in 2017. The most amazing part of this was that the person that made these championships a success was Rakhomo, my heart's desire was to make him the leader he eventually turned out to be."
His first dance instructor was his high school science teacher, Dr Lebona Nkhahle who did not only teach him how to dance, but also how to teach others to dance.
"He was an inspirational parent to me. Thereafter, my next instructor who really groomed me was Moshe Lekhoro and his wife Mary. They played a significant role not only to me but to other dancers. I remember how they would cook for us when we were preparing for competitions," he adds.
His worst moment as a dancer was during a championship that was held during one Christmas Eve and his score was inadvertently given to another dancer who was declared the winner. But the federation later apologised to him after realising its mistake.
As a leader, his saddest moments have always been forking money out of his own pocket to finance both his dancers and the federation to achieve their mandate.
"I have been a good thief kind of, stealing from my wife and children," he laughs.
His best moments as a player always came when he won a competition through fair play. "As a coach, I have always produced winners. This makes every coach happy," he adds.
Nthejane is married to Nthabiseng Exinia Lintša now 'Mabatšoeneng 'Mathelle Nthejane. His other hobbies include reading and helping other people.
METRO WEATHER FORECAST