Oil firm confirmed request to fund coup in Madagascar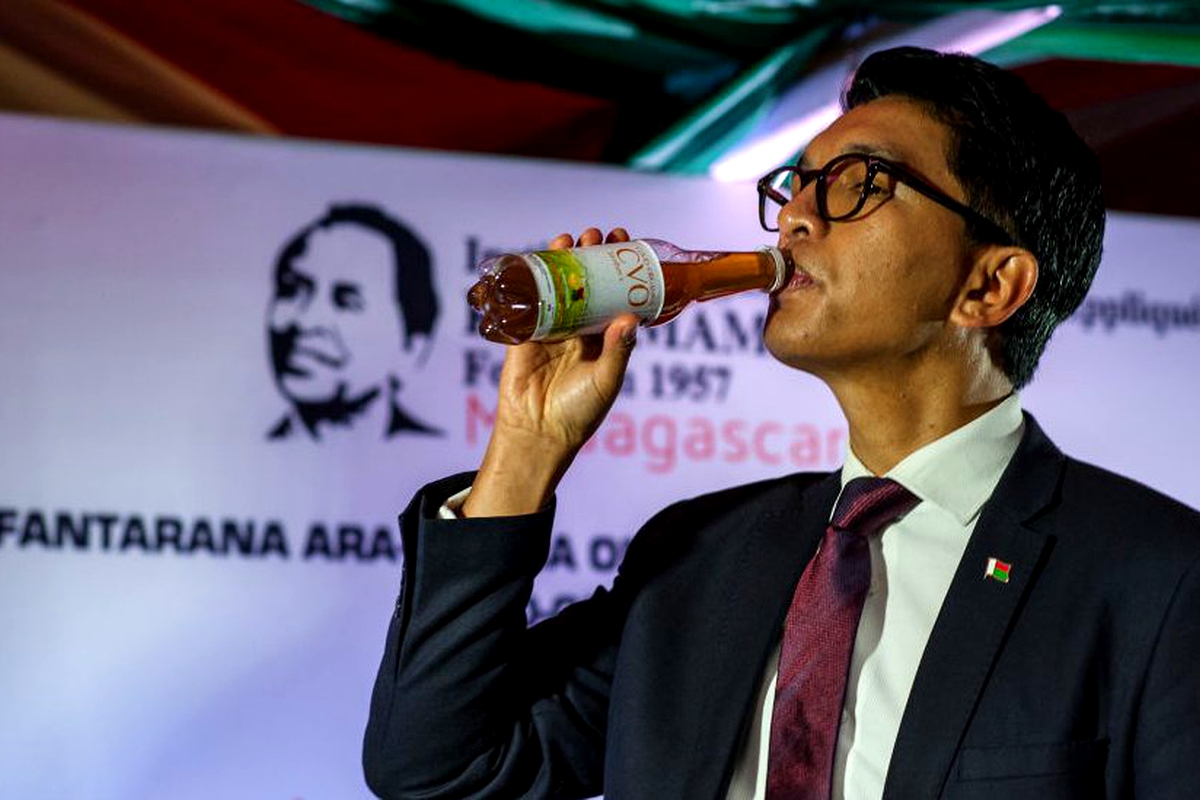 President Andry Rajoelina of Madagascar
Metro Radio Podcast
Catch our weekly audio broadcast every Friday only on Metro Radio Podcast News.
listen now
Madagascar has said it had foiled an attempt to assassinate President Andry Rajoelina and various Malagasy figures.
Oil firm Benchmark Group has said it had been approached for funds to topple Madagascar's President Andry Rajoelina, days after the government said it had foiled an assassination plot.
Benchmark, a majority shareholder in crude extractor Madagascar Oil, said it had "received an email from the Madagascan-French citizen Paul R. soliciting 10 million euros for political destabilisation purposes".
Local media houses had published the alleged email exchanges between Benchmark Group and the suspect, dating back to October.
The emails were reportedly found on the suspect's computer.
Benchmark could face prosecution for complicity in undermining state security as it had failed to inform Madagascan authorities.
Local media, including the government communications agency Taratra, said police had summoned Madagascar Oil's managing director as part of a probe into the alleged plan to assassinate the president.
Madagascar has said it had found evidence that some individuals had plotted to "eliminate and neutralise" various figures, including the president.
Six people, including two French citizens, have been arrested.
Enjoy our daily newsletter from today
Access exclusive newsletters, along with previews of new media releases.
Video footage of the investigators searching the house of one of the two French suspects showed the discovery of more than 930,000 euros and a firearm.
News agency Taratra said that the alleged plotters also sought support from mining companies.
The president's special adviser Patrick Rajoelina, hinted on France 24 that Madagascan military officers could also be involved in the plot.
At a brief news conference, Benchmark pledged its "full support" for the Madagascar government and condemned "strongly any action aimed at undermining the security of a democratically elected state".
The announcement of the assassination plot comes after several months of turbulence and threats to journalists reporting on the country's coronavirus pandemic and a burgeoning famine in the south of the country.
It's the second time in a short period that an assassination attempt on a high profile official has been thwarted by authorities.
On Madagascar's Independence Day celebrations on June 26, the gendarmerie announced they had foiled an assassination murder on their boss, General Richard Ravalomanana, who is also Rajoelina's right-hand man.
President Rajoelina, first seized power in March 2009 from Marc Ravalomanana with the backing of the military, and has since then ruled over the island country.
He won the last vote in December 2018, beating his main rival and predecessor Ravalomanana in an election beset by allegations of fraud.
AFP
METRO WEATHER FORECAST