africa
March 7, 2023
DAILY MAVERICK
Can SA electricity minister turn around the country without power?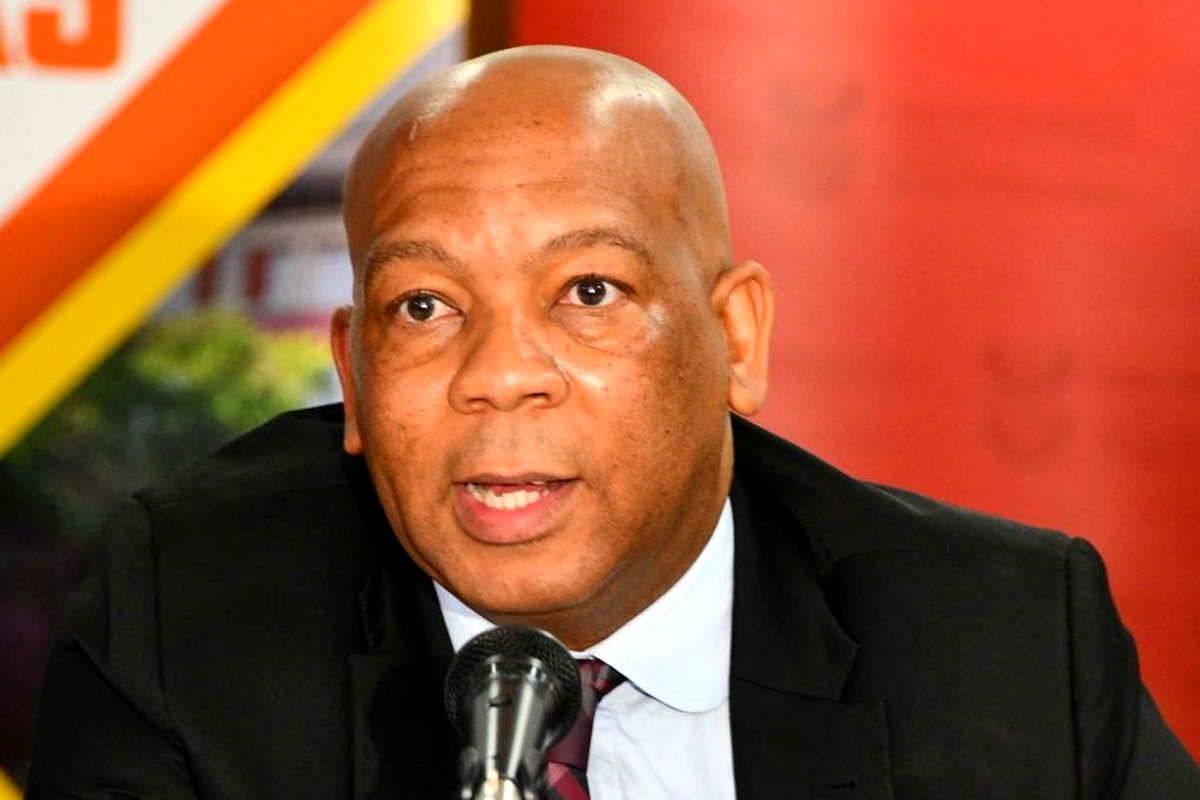 The new SA electricity minister, Kgosientsho "Sputla" Ramokgopa
The 48-year-old electricity minister is both a gentleman and a street fighter

Ramokgopa is one of Cabinet's most highly qualified people with three degrees, including a PhD in Public Affairs
Metro Audio Articles
Catch our weekly audio news daily only on Metro Radio Podcast News.
listen now
SOUTH African President Cyril Ramaphosa has chosen trusted aide Kgosientsho "Sputla" Ramokgopa, as his first Minister of Electricity.
Ramokgopa now has Cabinet's most demanding job: he must end rolling blackouts by overseeing the fix on Eskom and bringing new energy to the grid.
Ramaphosa said on Monday night the transfer of constitutional powers to his new appointment was in hand. This means that some of the roles assigned to Public Enterprises Minister Pravin Gordhan and Mineral Resources and Energy Minister Gwede Mantashe are being reassigned.
The job description of the new electricity minister makes it clear that Mantashe has lost substantial hold over energy planning and execution.
"To effectively oversee the electricity crisis response, the appointed minister will have political responsibility, authority, and control over all aspects of the Energy Action Plan," Ramaphosa said
In addition, the minister will oversee the national state of disaster and "will be able to issue directions to exclude critical facilities from load shedding, expedite regulatory processes for energy projects and enable Eskom to undertake maintenance more quickly".
Gordhan was expecting to oversee the appointment of a new Eskom CEO, but that role is now likely to fall to Ramokgopa.
Ramokgopa has been in charge of infrastructure in the Presidency, and he has impressed players in the industry.
He is one of the Cabinet's most highly qualified people with three degrees, including a PhD in Public Affairs. He has been Tshwane's mayor – where he did not cover himself in glory because of a botched and expensive prepaid meter deal – and was also a provincial MEC in Gauteng for a short time.
He was also the CEO of the Johannesburg Market (an essential part of the food chain) and won boss of the year in that role.
The best boss has a massive task on his hands. As Ramaphosa spoke on Monday night, the flashing neon of Stage 5 power cuts glinted above his left shoulder during his televised address.
The grid has been wildly gyrating all year long without a single day's respite from rolling blackouts.
South Africa suffered the worst power cuts on record in 2022, and 2023 looks like it could get even worse unless Ramokgopa can oversee the stabilisation of Eskom; ensure the appointment of a capable CEO at the utility; and slice through massive ANC political interests in coal to get new forms of power onto the grid.
Enjoy our daily newsletter from today
Access exclusive newsletters, along with previews of new media releases.
The 48-year-old electricity minister is both a gentleman and a street fighter entirely used to the hard-balling politics of ANC factions and interests.
He will still need Ramaphosa's support, especially as he must wrestle with Mantashe and the calcified electricity regulator, Nersa, for better energy policy and execution.
Mantashe is the ANC chairperson, making the new electricity minister his junior. The young minister will require deft diplomacy to meet his job description, which is to end rolling blackouts.
Ramokgopa's ANC stripes are from Tshwane, Gauteng, and he has been allied to the new Deputy President Paul Mashatile. While the two are reported to have once fallen out, there are no permanent friends or enemies in politics. DM
METRO WEATHER FORECAST