business
April 1, 2022
NEO SENOKO
CBL raises repo rate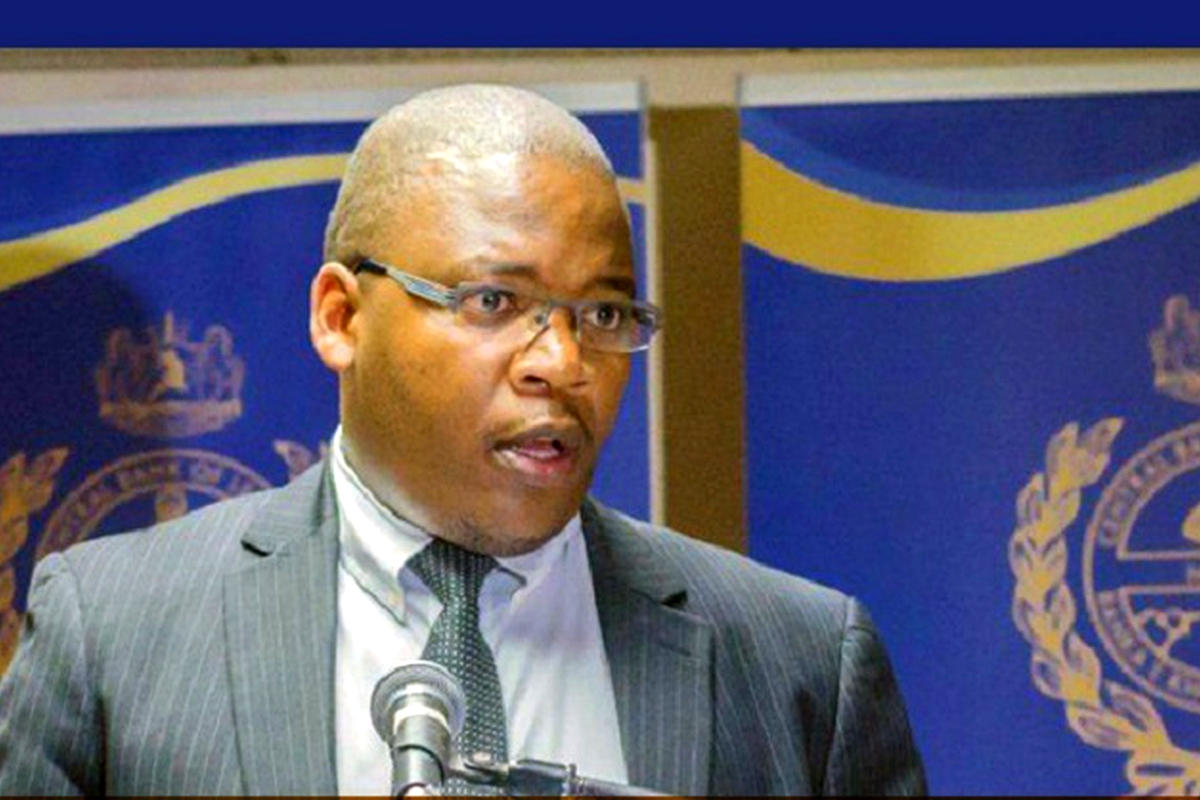 Acting CBL Governor, Lehlomela Mohapi
Bank also revised upwards current NIR target floor to M12.3 billion

Domestic price developments and inflationary pressures remained elevated in Feb
Metro Audio Articles
Catch our weekly audio news daily only on Metro Radio Podcast News.
listen now
THE Central Bank of Lesotho (CBL) has increased the repo rate to 4.25 percent per annum from 4.00 percent.
The repo rate determines the interest rate at which the central bank lends money to commercial banks, which then affects the rate at which they lend money to consumers.
The rate, set at this level will ensure that the domestic cost of funds remains aligned with the rest of the region.
The bank also revised upwards the current NIR target floor to US$820 million (M12.3 billion).
"At this level, the NIR target will remain consistent with the maintenance of the exchange rate peg between the loti and the South African rand," Acting CBL Governor, Lehlomela Mohapi said on Tuesday.
The domestic inflation rate, as measured by the year on year percentage change in the consumer price index (CPI), declined slightly from 7.6 percent in January to 7.5 percent in February.
The domestic labour market conditions deteriorated during the fourth quarter of 2021 with job losses in some sectors of the economy.
Domestic price developments and inflationary pressures remained elevated in February 2022.
Domestic economic activity, as measured by the Quarterly Indicator of Economic Activity (QIEA), was estimated to have improved in the fourth quarter of 2021.
"This was at the back of improvements in both supply and demand sides of the economy," Mr Mohapi also said.
"The demand side of the economy benefited from further relaxation of COVID-19 restrictions as vaccination roll-out intensified. The supply side of the economy was boosted by higher imports of intermediate goods and higher exports to the US."
Other vital indicators of the domestic economy show that the current account deficit in the last quarter of 2021 was 4.5 percent of GDP.
Enjoy our daily newsletter from today
Access exclusive newsletters, along with previews of new media releases.
In February, the fiscal operations registered a deficit equivalent to 10.2 percent GDP. This was against the backdrop of under-performance of all components on revenue.
The stock of public debt was estimated at 55.9 percent of GDP in February 2022 compared to 54.3 percent of GDP in January.
The broad measure of money supply fell by 3.3 percent in January compared to a rise of 9.1 percent in December 2021.
Mr Mohapi said this was due to a 27.2 percent decline in net domestic assets, which was moderated by a growth in net foreign assets.
In January 2022, private sector credit recorded a modest growth of 0.6 percent compared to a decline of 1.0 percent in the previous month.
Private sector credit was supported by a rebound in credit extended to the business enterprises while household credit growth remained unchanged between December last year and January 2022.
METRO WEATHER FORECAST