business
March 10, 2023
NEO SENOKO
Investment session boosts Lesotho, South Korea economic relations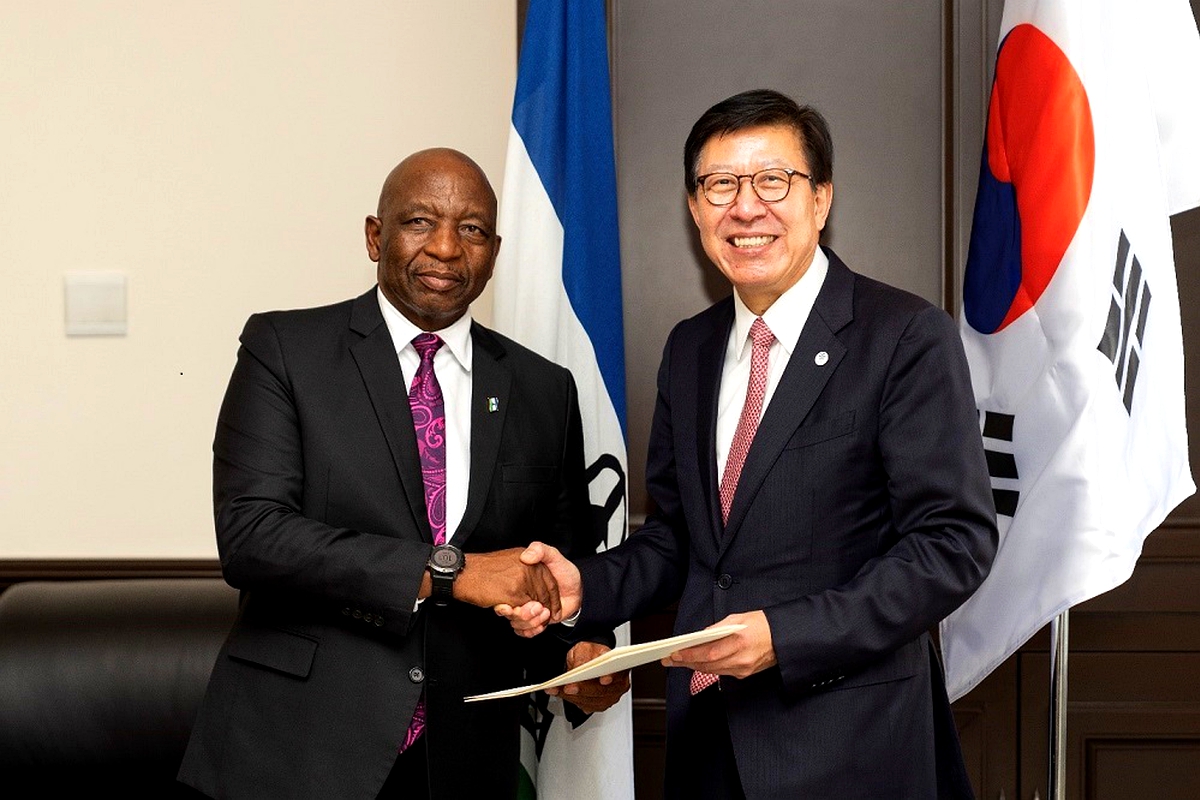 Prime Minister Sam Matekane and Samsung Africa CEO, Bumsuk Hong
The partnership is crucial to Lesotho's socio-economic development aspirations

Samsung is committed to empowering Lesotho youth with life changing skills
Metro Audio Articles
Catch our weekly audio news daily only on Metro Radio Podcast News.
listen now
THE relationship between Lesotho and South Korea will go a long way toward boosting Lesotho's socioeconomic development aspiration.
Representatives of the two countries revealed this following a successful investment briefing session that took place last month.
Busan Mayor, Park Heong-joon and a Korean delegation that is part of South Korea's Presidential Special Envoy accompanied by Samsung Africa Chief Executive Officer (CEO), Bumsuk Hong visited Lesotho to share ideas during the investment session.
The main aim of this investment briefing session that was organised by the Lesotho National Development Corporation (LNDC) under the Department of Trade, Industry, and Tourism was to strengthen further bonds of economic cooperation of the existing strategic partnerships and bilateral agreements between South Korea and Lesotho.
During this briefing session, an invitation was also extended by the Presidential Envoy from South Korea that met with Lesotho's Prime Minister Sam Matekane, its foreign affairs, and finance ministers to attend South Korea's special summit with Africa scheduled for 2024.
These kinds of engagements and partnerships are crucial to Lesotho's socio-economic development aspirations. The country has made great progress in the field of education and has ambitions to build a better future for its youth through education.
As a long and reliable partner with a diplomatic relationship since 1996, the government of South Korea is among others planning to open vocational training centres, improve educational environments, help with the customs modernization project, and launch afforestation projects in Lesotho.
"All of this fits perfectly with Samsung's ethos-the company believes that the future of any country lies in the hands of young people and that education gives them the greatest chance to realise their full potential. As Samsung, we are heavily invested in the development of people and communities and believe that this can only be achieved through working together with others," Hlubi Shivanda, Director: Business Operations and Innovation and Corporate Affairs at Samsung South Africa said.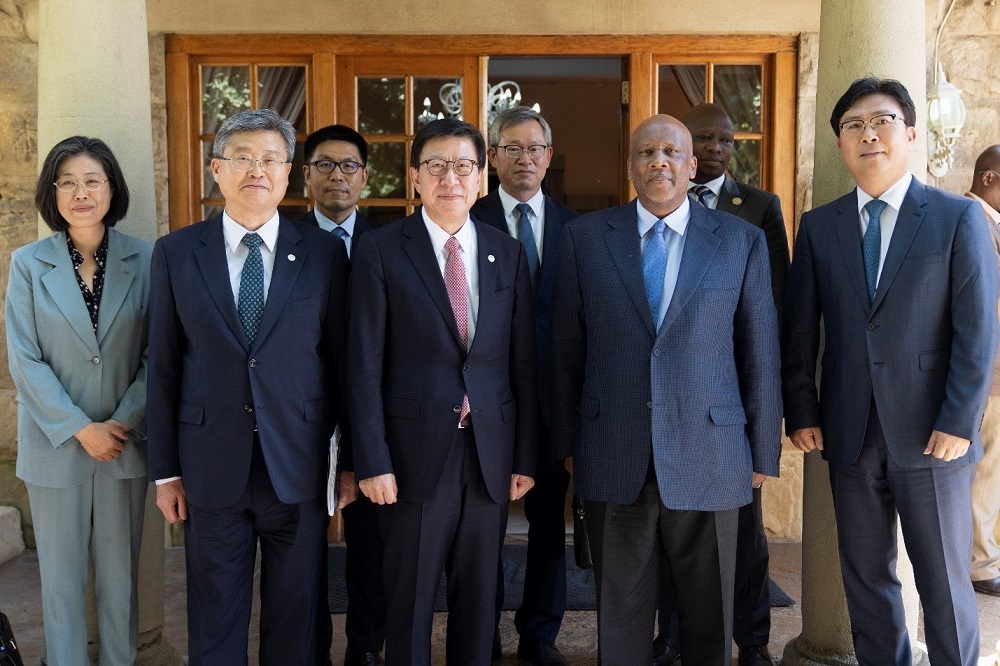 The Korean delegation with King Letsie III
Enjoy our daily newsletter from today
Access exclusive newsletters, along with previews of new media releases.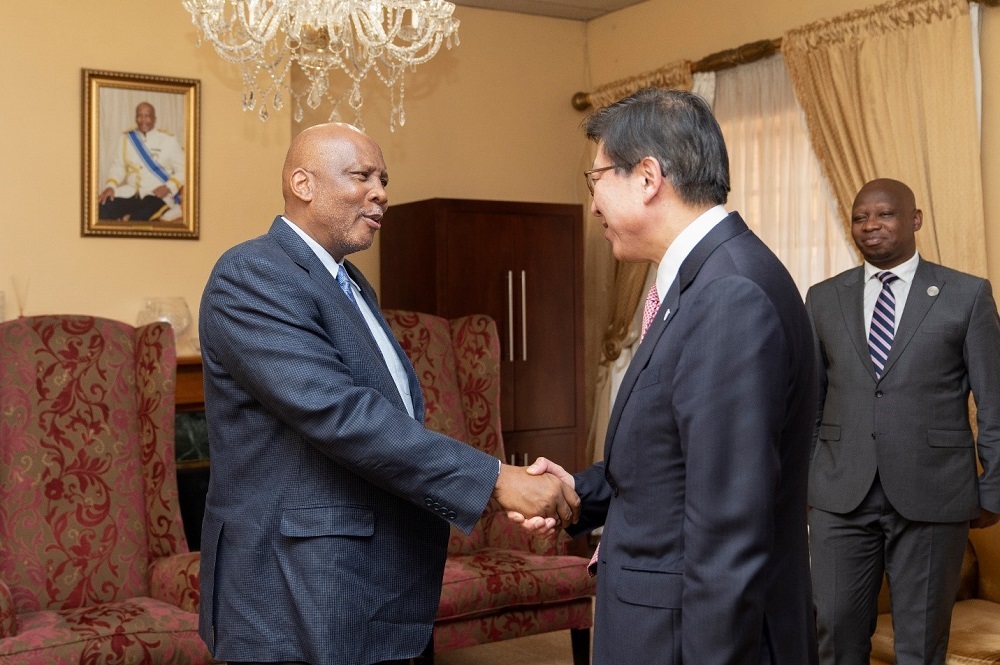 King Letsie III meets Samsung Africa CEO, Bumsuk Hong
Recently, the company launched a partnership with Lesotho's Lerotholi Polytechnic for Samsung Innovation Campus (SIC) to boost youth employment in the technology sector. Samsung plans to continue seeking opportunities to collaborate with the Lesotho government to further grow the country's economy.
"This visit has provided both Samsung and South Korea an opportunity to re-affirm our commitment to assisting Lesotho to achieve its education-related goals. Samsung is committed to empowering the youth of Lesotho with the skills that they will need to drive and effect meaningful change," added Shivanda.
The visit has also allowed South Korea to yet again seek Lesotho's support for the World Expo to be staged in Busan in 2030. World Expos focus on creating a better future for all humankind. This is in line with Lesotho's economic developmental aspirations and Samsung's vision of enabling people for the upliftment of humanity through innovation, industrialisation, and digitalisation.
METRO WEATHER FORECAST