business
April 27, 2023
NEO SENOKO
Kao discovers large, quality stone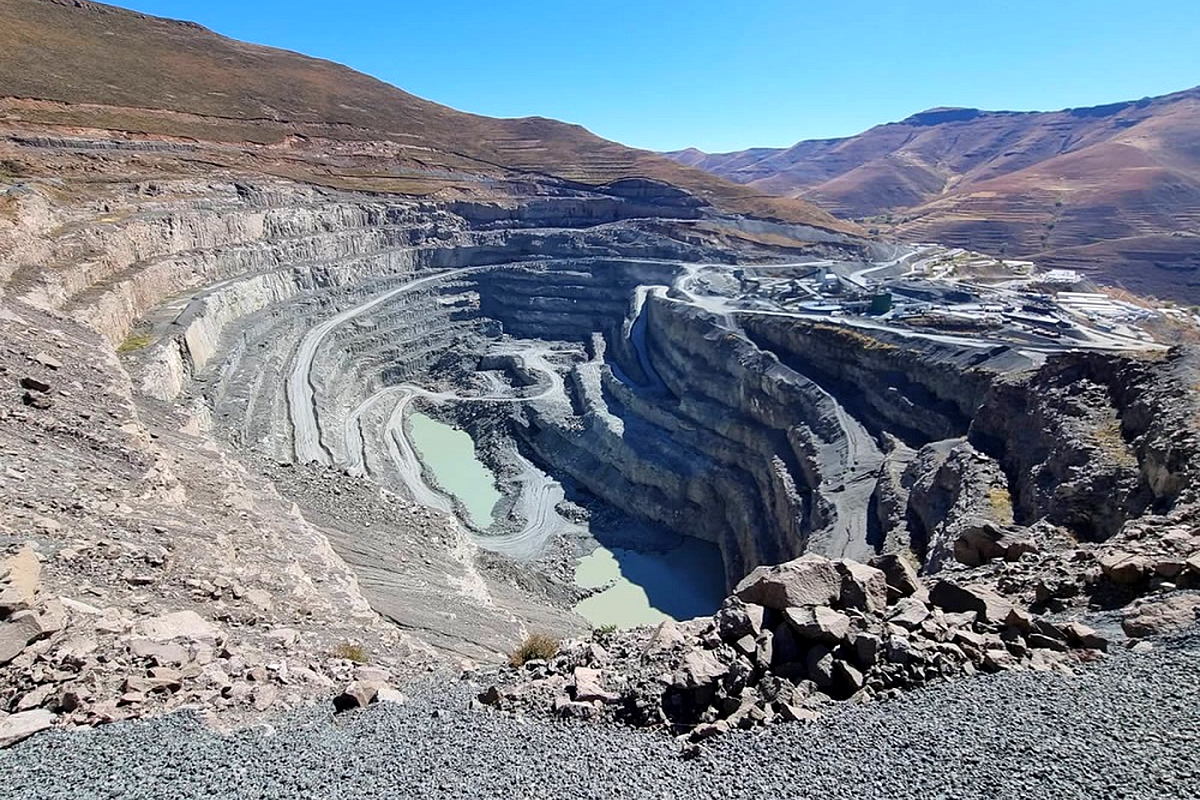 The Kao Diamond Mine in Butha-Buthe
The recent discovery is one among the largest stones found by the mine so far this year

Natural resources ministry says production dropped drastically in 2020 due to the pandemic
Metro Audio Articles
Catch our weekly audio news daily only on Metro Radio Podcast News.
listen now
THE local mining industry is progressively recovering from the challenges of rigorous COVID-19-induced lock-downs beginning in 2020.
According to the Ministry of Natural Resources, production dropped drastically in 2020 due to the pandemic.
Letšeng and Kao Mines lost one month and two months of production, respectively, as a result of the stoppage, while Mothae lost eight months of production.
The country's largest producer, Liqhobong Mine, ceased production for two years, until October 2022.
The pandemic has been a turbulent moment for the mining industry, with prices falling dramatically.
However, with the increase in demand for most mining commodities in Lesotho and around the world, the industry has recently rebounded quickly.
The discovery that has been revealed by Storm Mountain Diamonds this week clearly indicates that indeed the sector is recovering and slowly contributing to the stagnant economic conditions.
Storm Mountain Diamonds announced the finding of a historical fancy pink diamond weighing 108.39 carats at its Kao Mine in Botha-Bothe this week.
"Storm Mountain Diamonds (Pty) Ltd. is delighted to announce the recovery of a spectacular fancy intense pink diamond weighing 108.39 ct on March 23 at its Kao Mine.
"This exceptionally rare type of gemstone is one of the largest pink diamonds in history to have been recovered," the mine stated.
This is one among the largest stones found by the mine so far this year.
The Kao Mine frequently produces big pink diamonds, which have produced in some of the most uncommon and vivid polished results.
Enjoy our daily newsletter from today
Access exclusive newsletters, along with previews of new media releases.
Recent recoveries include the "Pink Eternity" (47.81 ct) in 2022, the "Pink Dawn" (25.97 ct) and "Pink Palesa" (21.68 ct) in 2021, and the Rose of Kao (29.59 ct) in 2018, and this latest find re-emphasises Kao Mine's position as one of the world's most important producers of exceptional pink diamonds.
The mining industry contributes significantly to the country's economy, and foreign investment in this sector has the potential to provide major economic advantages to Lesotho.
Mining investments can provide huge profits to investors. The country possesses a substantial diamond deposit as well as an established diamond industry.
METRO WEATHER FORECAST