comments
March 4, 2022
EDITOR
ABC is in dire crisis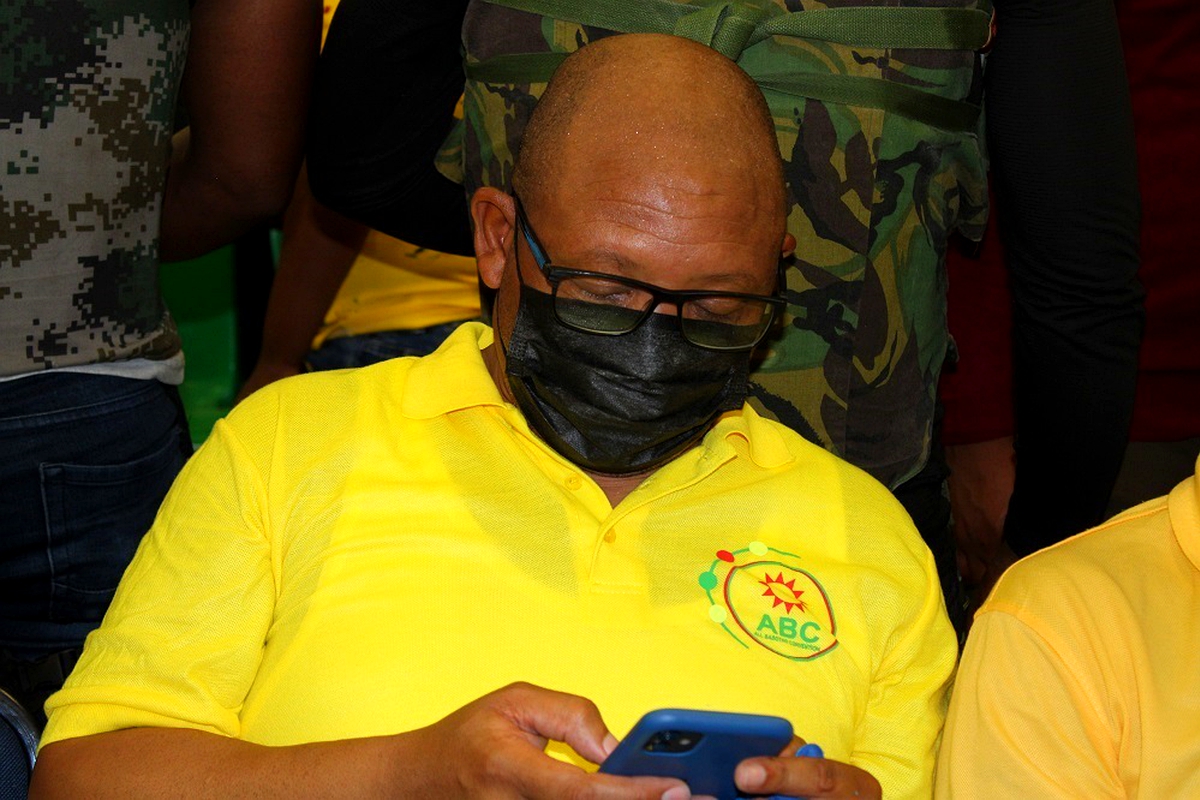 Prime Minister Dr Moeketsi Majoro
Removing Majoro from power at this stage is basically childish

The election of Kabi into ABC leadership was popular
Metro Audio Articles
Catch our weekly audio news daily only on Metro Radio Podcast News.
listen now
THE All Basotho Convention (ABC) situation in Parliament is in dire crisis and its politicians' behaviour implies Lesotho is ungovernable.
So far, the nation is not sure what is really going on after Wednesday's manoeuvring that ended with members of the ruling party fighting over the reading of the budget speech.
The ABC is a party split right down the middle in terms of ideology, views and professional make up of its politicians. There is plenty of sense that obviously Nkaku Kabi can't become prime minister no matter by how much his acolytes cherish it because there are only nine out 30 ABC MPs who would love to see Prime Minister Moeketsi Majoro ousted.
Removing Majoro from power at this stage is basically childish and all the fracas can only fizzle out the once powerful ABC, which has disintegrated gradually over the recent past. Certainly, there are bad apples within the ABC and the minority are trying too hard to pull everybody down to their level.
The proxy war within the ABC, partly fuelled by the opposition parties such as the Alliance of Democrats, is simply an attack on voters who have pinned their hopes on selfish individuals hungry for power and positions.
The election of Kabi into ABC leadership was popular but Parliament's attitude has always shown signs that it was not in his favour, shifting significantly to its chosen member Moleleki.
It doesn't matter what the ABC wants of its political appointees but voters as much as parliamentarians are entitled to representation of their choice or claim as dictated by law or procedure.
Any restrictions on the budget speech or behaviour of a political party representative are effectively restrictions on voter choice. Assuming that unfettered choice is among the major aspirational goals of designing yet another coalition government by Kabi's followers, there must be a compelling reason to limit that choice as of now.
There are already tools available in Parliament to moderate the behaviour of the members. If the obstruction of the reading of the budget speech should continue, the House has the powers to expel the perpetrators and carry on with its business of the day.
Enjoy our daily newsletter from today
Access exclusive newsletters, along with previews of new media releases.
Rather than accept that Kabi can't become prime minister in his intransigence, the ABC are trying too hard to change the House rules to win by other means other than crossing the floor. Political representatives are by no means all dumb and treating them as such misses the point of their existence.
ABC ambitions to remove Majoro and replace him with Kabi as they did with erstwhile Prime Minister Motsoahae Thabane have gone with the wind and serious questions should be asked in the forthcoming national elections if the ABC is the right party to vote for as it cowardly abdicates its responsibility under these circumstances.
There are intelligent people within the ABC no doubt but they are not acknowledged because they can't stand stupidity and ignorance. They have been persuaded to forfeit their credibility for a long time now but have stood the test of time regardless.
METRO WEATHER FORECAST