comments
Nov. 11, 2021
EDITOR
Development projects should be closely monitored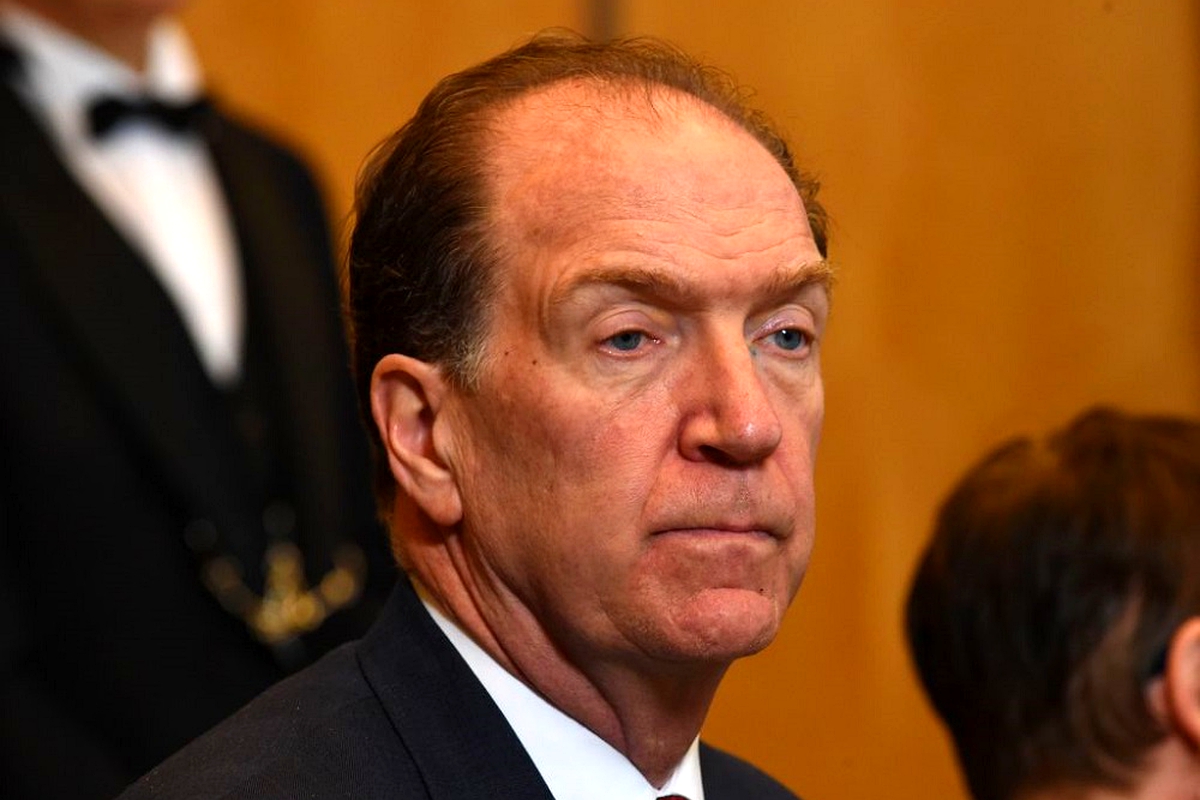 World Bank Group President, David Malpass
World Bank preparing new Country Partnership Framework with Lesotho

More people remain poor in Lesotho as unemployment surges
Metro Audio Articles
Catch our weekly audio news daily only on Metro Radio Podcast News.
listen now
AUTHORITIES in Lesotho, particularly the Government needs to up their game and seriously commit towards taking the country forward.
This is after the World Bank Group exposed Lesotho's lack of commitment and implementation of many development projects in the past five years often accompanied by lack of monitoring processes.
This week the World Bank revealed that it is currently preparing a new Country Partnership Framework (CPF) jointly with the government of Lesotho.
The CPF is the central tool for the World Bank and the country for guiding its programs and gauging their effectiveness. It builds on the country's development program and articulates a results-based engagement.
The CPF is founded on three key elements of government's development priorities, assessment of key development challenges and opportunities to progress towards twin goals as well as the self-assessment of the World Bank's comparative advantage.
It will outline the Group's strategic support in Lesotho for the period 2022-26. It will also be aligned to the country's development agenda as outlined in the country's National Strategic Development Plan (NSDP II)
While the new program is underway, the World Bank did mention that the previous one failed to live up to its expectation, largely due to lack of commitment on the side of stakeholders and poor policies that would otherwise support the set goals.
This is not surprising in Lesotho where development projects have, for the past years never really made any significant impact on the economy.
Enjoy our daily newsletter from today
Access exclusive newsletters, along with previews of new media releases.
Vision 2020 and the National Strategic Development I are, but some of the examples.
Instead, the country has been marred with situations where authorities fight left right and centre on some of the key project areas.
Lack of accountability has also emerged as another major issue in the past, an indication that role players are just not interested in ensuring progress, but have other motives of spending the monies on self-serving interests.
Law enforcement agencies on the other hand fail dismally to deal with these type of cases, paving the way for further abuse of funds for anybody who takes charge of these projects as the country's economic activity continues to plummet.
If this type of behavior is not addressed and treated as a matter of emergency, Lesotho will never see any development for many more years to come. Development partners on the other hand will also find it difficult to assist any further in the time of need.
As a result, more and more people will remain poor in this country while constraints such as unemployment will keep surging.
METRO WEATHER FORECAST