comments
April 29, 2022
EDITOR
Let us celebrate South Africa's freedom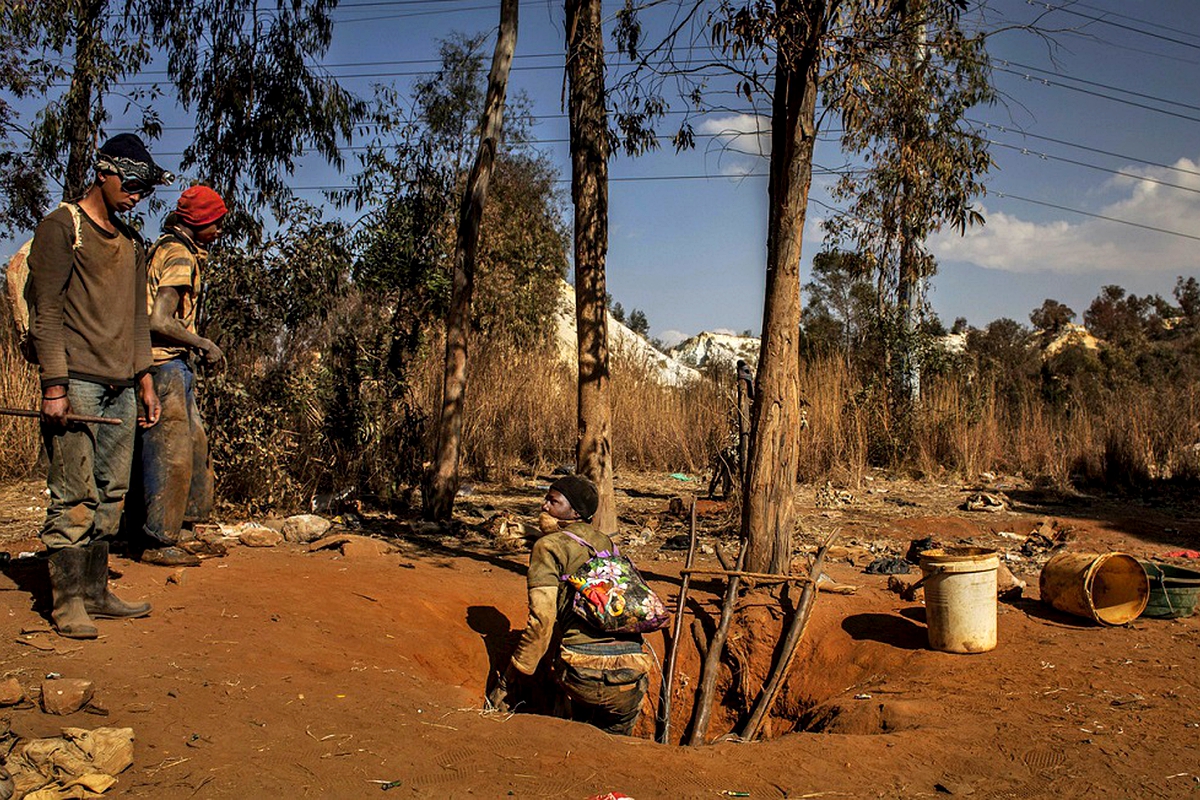 Zama-Zamas working at an abandoned gold mine in SA
What happens to our neighbours affects ours entirely

Many black South Africans remain poor and hungry
Metro Audio Articles
Catch our weekly audio news daily only on Metro Radio Podcast News.
listen now
SOUTH Africa, our only neighbour, celebrated Freedom Day on Wednesday to mark their freedom from apartheid since April 27, 1994.
Yet, almost three decades later, many of our brothers and sisters have not been freed from the poverty and hardship. Only a few have amassed wealth making South Africa one of the countries with the highest inequality in income distribution.
The xenophobic attacks, the crime and murder rates all point to a nation in distress. The high unemployment rate coupled with the Covid-19 pandemic and recent floods in Kwazulu-Natal have left millions of people in misery.
Otherwise, whatever goes on behind closed doors of the neighbour affects us all. As a small country completely surrounded by South Africa, their loss is our loss. Not only do we import most of our food, fuel, clothing, shoes, building materials, medicines, vehicles and machinery, from the neighbour but we also share a common ancestry.
We have wives, husbands, children, brothers and sisters who live and work in South Africa. Some of us depend on the money they send back home. Others have been educated in their schools and universities.
As they celebrate, let us celebrate with them.
When they lost their loved ones a week ago during the floods, we also lost our family members who live, work and maybe attend schools over there.
Our own people have died in their abandoned gold mines trying to make a living. Some have since been arrested. It illustrates how neighbourly our two countries are.
Encircled by and no doubt economically dependent on South Africa, with poor job prospects, Lesotho is in trouble.
While the gold mines in South Africa have been a major source of employment for Lesotho's labour force, and thus a source of remittances to the economy, the impact of Covid-19 has seen Lesotho nationals probably lose an income in all industries of the neighbour after it recorded job losses in trade, finance, construction, manufacturing and services.
Enjoy our daily newsletter from today
Access exclusive newsletters, along with previews of new media releases.
South Africa in January this year cancelled the critical skills permits, which allow Basotho and other foreign students who study at the universities and colleges to have the automatic permanent residency.
Hundreds of Lesotho students stand to lose employment opportunities in government and private companies of the neighbour. Over the years, many Lesotho medical doctors, engineers, chartered accountants, and actuaries amongst others have benefitted under this provision, thus sending home the much needed remittances.
The fate of Basotho is unclear as the neighbour has yet to spell out what the decision would be when the Lesotho exemption permit for workers also expires at the end of December 2023.
Unemployment has become a cause for concern as we hear reports about Lesotho men who work illegally in the South African mines and cable theft.
Last week, the majority of illegal miners who were rescued trapped in a mine in Orkney, Klerksdorp, were Lesotho nationals. Other reports indicate that some Basotho men are involved in cable theft that has cost South Africa billions of rands in lost business and revenue.
Let us celebrate South Africa's freedom. Let us not spoil it.
METRO WEATHER FORECAST