health
Nov. 1, 2021
OWN CORRESPONDENT
Lesotho blood bank runs dry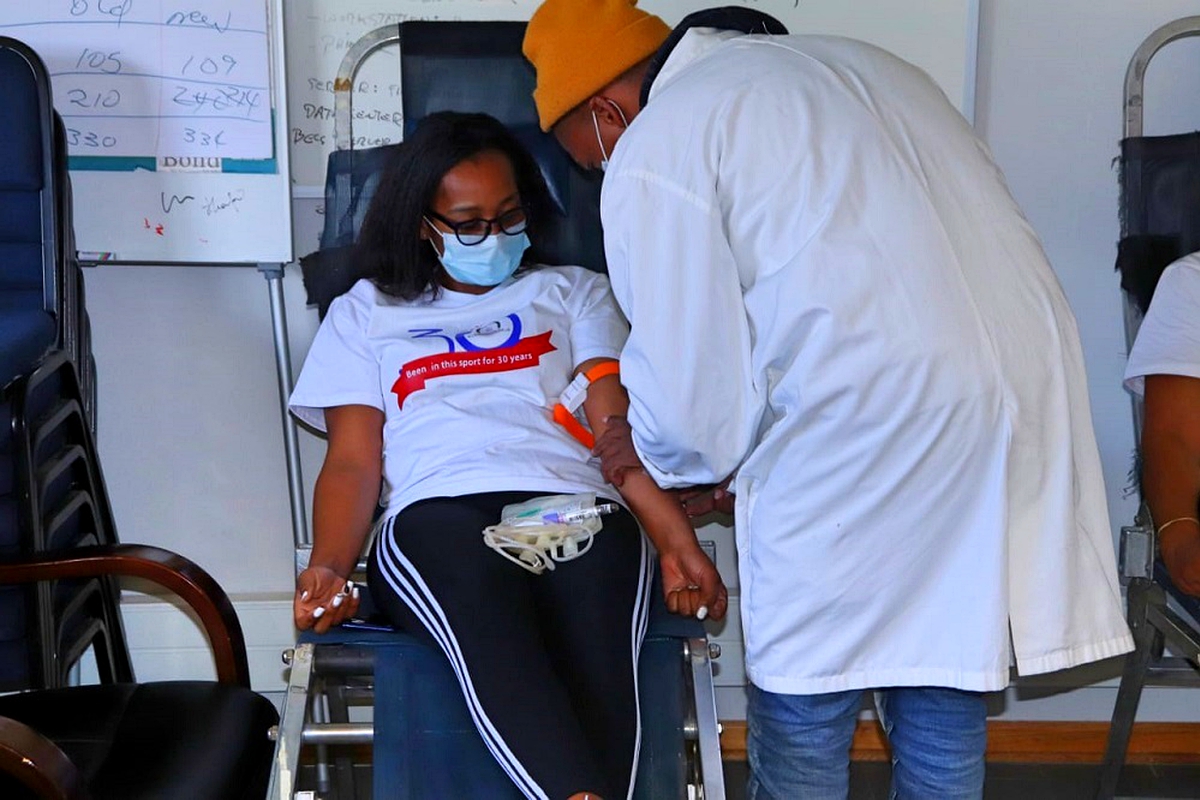 Donors are reluctant to donate blood since the advent of COVID-19
At least 2 500 people are regular blood donors in Lesotho and donate twice or thrice a year
Metro Radio Podcast
Catch our weekly audio broadcast every Friday only on Metro Radio Podcast News.
listen now
About Metro Sponsored Stories
The Metro sponsored stories are produced in association with paying partners. If you would like to speak to our team about producing and publishing high quality content on our site.
Contact us
LESOTHO Blood Transfusion Services (LBTS) Manager, 'Maleqhoa Nyopa says the blood bank is running dry as few people donate blood.
She said 70 percent of local donors only donate blood for their relatives who are in desperate need of blood while only 30 percent donate voluntarily.
"I therefore appeal to members of the public to donate blood as it has been a month since the majority of people vaccinated against COVID-19 because they are not allowed to donate after vaccination," Mrs Nyopa said.
In a bid to reach out to the LBTS, members of the Lesotho Volley Ball Association (LVBA) donated blood at the LBTS offices on Saturday in commemoration of the association's 30-year anniversary.
LVBA Secretary General, Thabelang Leokaoke said the gesture forms part of their social responsibility of giving back to the community.
"In recent times, a lot of people are reluctant to donate blood yet the demand remains high in hospitals. I therefore urge members of the public to join the association and donate blood in order to save more lives," he said.


Enjoy our daily newsletter from today
Access exclusive newsletters, along with previews of new media releases.
At least 2 500 people are said to be regular blood donors in the country as they donate blood two to three times a year and 20 hospitals in Lesotho rely on the LBTS for blood supply.
The World Health Organisation (WHO) suggests that providing safe and adequate blood should be an integral part of every country's national health care policy and infrastructure.
LBTS is a department within the Ministry of Health which collects blood from non-remunerated blood donors. It supplies various government and private hospitals as well as clinics. LeNA
METRO WEATHER FORECAST