health
Aug. 20, 2021
LINEO MABEKEBEKE
Lesotho receives Sinopharm vaccine from China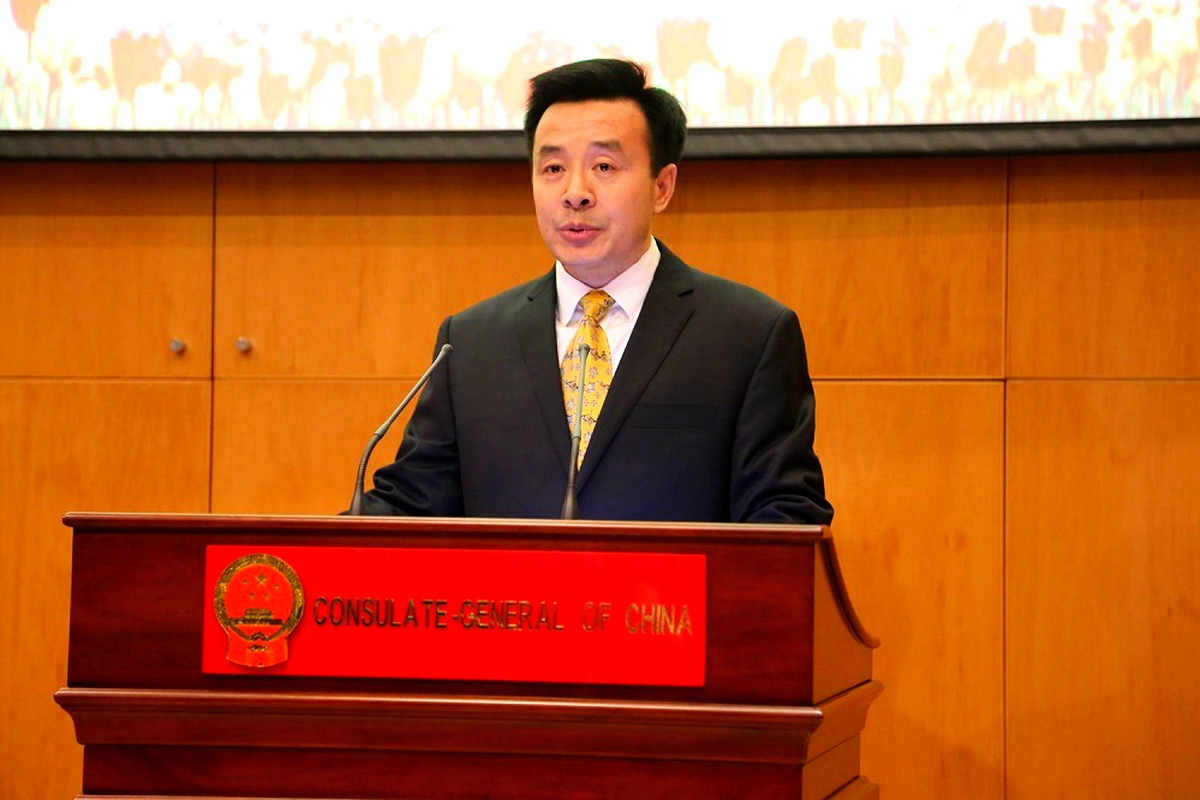 Chinese ambassador to Lesotho, His Excellency Lei Kezhong
Metro Radio Podcast
Catch our weekly audio broadcast every Friday only on Metro Radio Podcast News.
listen now
About Metro Sponsored Stories
The Metro sponsored stories are produced in association with paying partners. If you would like to speak to our team about producing and publishing high quality content on our site.
Contact us
THE Government of Lesotho on Friday received 203 340 doses of Sinopharm vaccine from the People's Republic of China.
Handing over the vaccine, the Chinese ambassador to Lesotho, His Excellency Lei Kezhong said the donation is a testimony of true friendship and strong bilateral relations between the two countries and their people.
The vaccine, he said will help to boost the efforts of Basotho who are already engaged in the fight against the COVID-19 pandemic.
Mr Kezhong said both Lesotho and China have been standing together in this battle, adding that so far China has donated eight batches of Personal Protective Equipment (PPE) and medical equipment to Lesotho.
Last year, China also provided Lesotho with medical experts to assist in the fight against the pandemic.
Mr Kezhong said China has continuously been fulfilling its commitment to making COVID-19 vaccines a global public good, and to date, the country has donated the vaccines to more than 100 countries.
The pandemic, he said is wreaking havoc across the world, killing millions and putting many lives in great danger.
He said from the 203 340 doses, 3 400 will be used to immunise Chinese nationals living in Lesotho.
Enjoy our daily newsletter from today
Access exclusive newsletters, along with previews of new media releases.
Receiving the donation on behalf of the government, the Minister of Health, Semano Sekatle said Lesotho is ranked high amongst countries that are fighting the COVID-19 pandemic.
He said a total of 12 4000 people has already been immunised and with the efforts it takes to source the vaccines in this economic crises hitting globally, the vaccine is as good as others.
Mr Sekatle said the vaccine has been approved by the World Health Organisation (WHO), appealing to Basotho to urgently get vaccinated.
WHO's Dr Richard Banda said their mandate is to ensure everybody's safety, promising to continue showing the extra ordinary effort in the fight against the pandemic.
Another batch of 60 000 doses of Sinopharm vaccine bought by the Lesotho Private Sector is expected to arrive in the country next week.
METRO WEATHER FORECAST