news
Dec. 6, 2022
NEO SENOKO
Lesotho sets eyes on US-Africa summit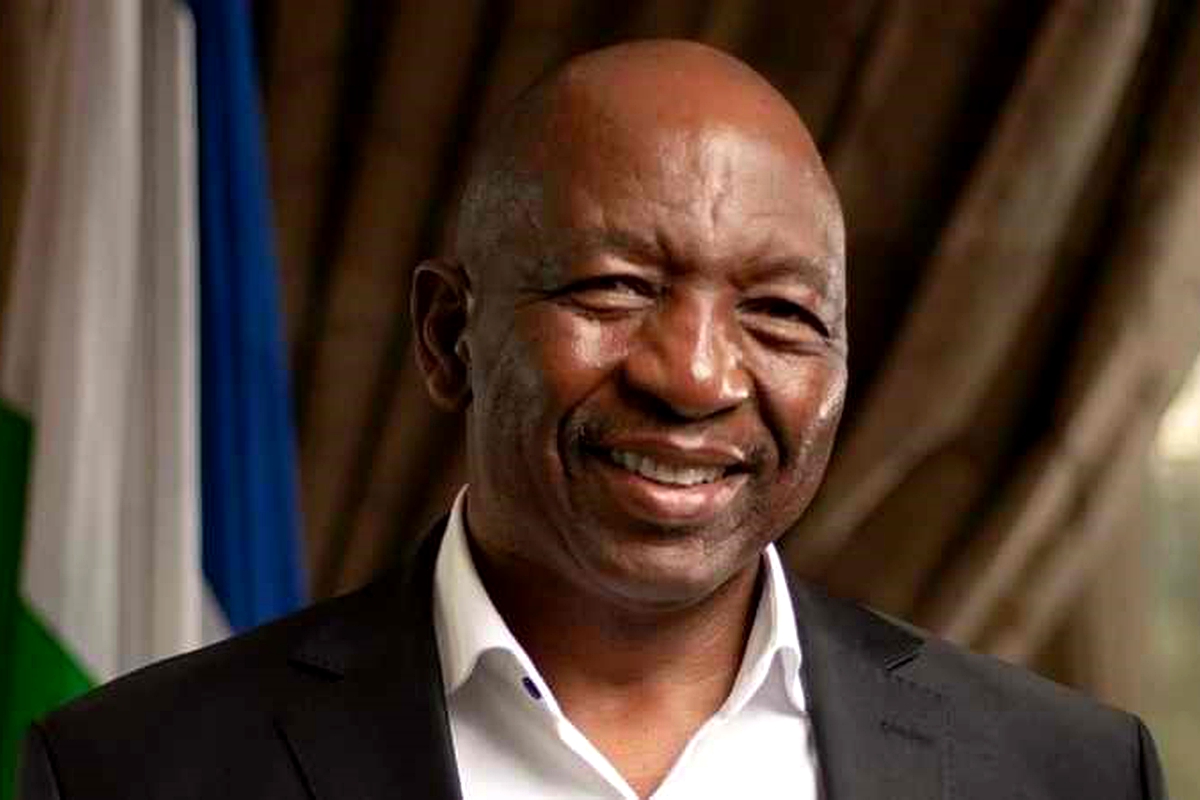 Prime Minister Sam Matekane
Matekane keen to forge economic relations with the rest of the world

Forum to underscore importance of US-Africa relations and increased cooperation on shared global priorities
Metro Audio Articles
Catch our weekly audio news daily only on Metro Radio Podcast News.
listen now
LESOTHO will participate at a three-day U.S-Africa Leaders' Summit scheduled for December 13 in Washington D.C, United States of America.
Prime Minister Sam Matekane and his entourage will be looking to forge economic relations for the country, particularly in the ongoing tough conditions both globally and on the domestic front.
His delegation will include the Minister of Foreign Affairs and International Relations, Lejone Mpotjoane along with his Trade, Business Development, and Tourism counterpart, Mokhethi Shelile.
"The United States President, H.E Joe Biden will be hosting leaders from across the African continent to deliberate on a range of development issues. The first U.S-Africa Leader's Summit was held in 2014 under President Barack Obama's administration with the announcement and engagement of private sector commitments to invest and partner with African countries on initiatives in energy, financial services, climate change, food security, and health care among other areas," the Office of the Prime Minister said on Monday.
The forum will be Matekane's maiden summit following his overwhelming victory in the October national elections.
This year's edition of the summit will demonstrate the US' enduring commitment to Africa and will underscore the importance of U.S-Africa relations and increased cooperation on shared global priorities.
It will build on shared values to better foster economic engagement, advance peace, security, and good governance as well as reinforce the commitment to democracy, human rights, and civil society among others.
Leaders shall further collaborate to strengthen regional and global health security, promote food security and respond to the climate crisis.
The forum also seeks to promote education and youth leadership as well as amplify diaspora ties.
Enjoy our daily newsletter from today
Access exclusive newsletters, along with previews of new media releases.
"I look forward to working with African governments, civil society, diaspora communities across the United States, and the private sector to continue strengthening our shared vision for the future of U.S-Africa relations," Biden said in a statement.
The African continent has in recent years been labelled as the future, not just for its people but for the world.
The continent has been positioned in a better place to make a difference in tackling the most urgent challenges and seizing the opportunities faced by the world.
Matekane has over the years been regarded as the protector of Lesotho's business community, a visionary leader that would bring stability to Lesotho's political landscape, end corruption and rebuild the country's ailing economy.
METRO WEATHER FORECAST