news
May 17, 2023
STAFF REPORTER
Scores of ex miners brave cold for compensation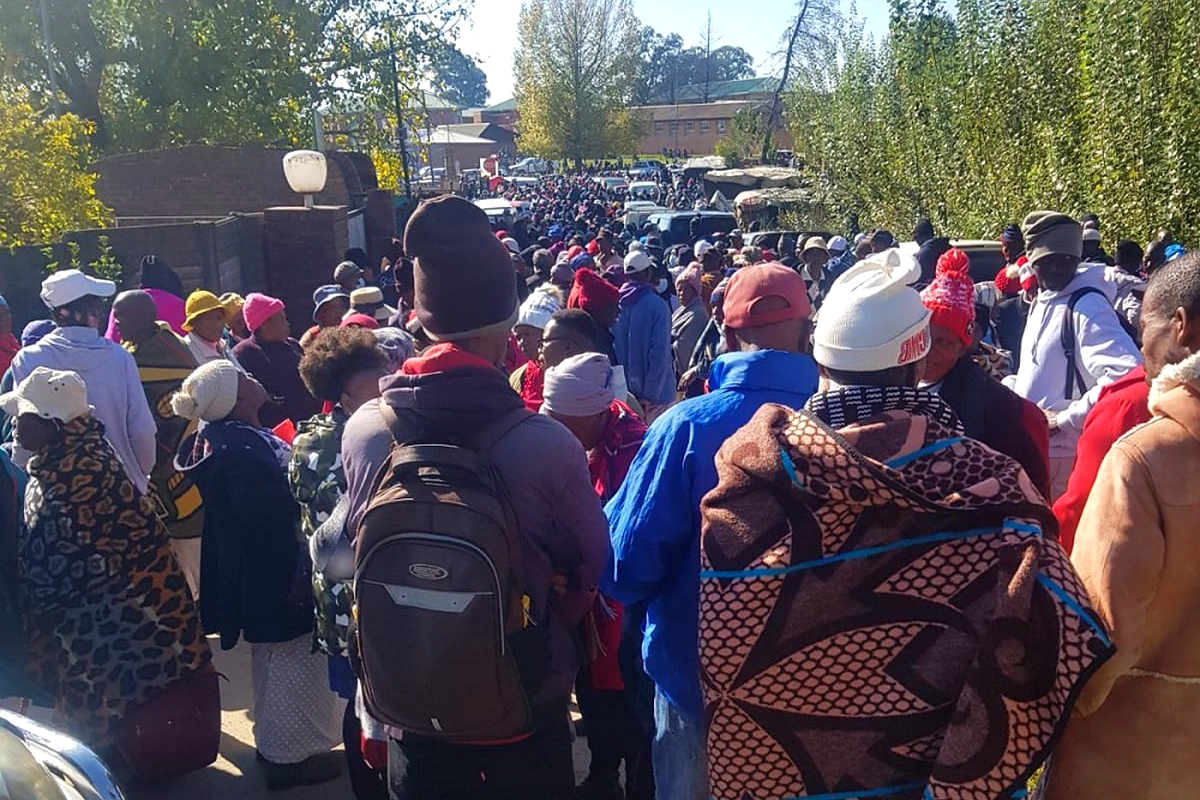 Tshiamiso Trust collaborates with various ministries to ensure ex former gold miners receive compensation

The former miners contracted silicosis and tuberculosis while working in South African gold mines
Metro Audio Articles
Catch our weekly audio news daily only on Metro Radio Podcast News.
listen now
HUNDREDS of retired Basotho gold miners and their relatives queue outside TEBA Offices in Maseru to get their terminal benefits.
Ex-miners groups and the Tshiamiso Trust are collaborating with various ministries to ensure that former Basotho gold miners who contracted silicosis and tuberculosis while working in South African mines receive compensation.
Two years after the Tshiamiso Trust started processing claims for the historic R5 billion settlement agreement, the trust announced that the first billion had been paid to 11 316 eligible silicosis and TB claimants.
The Tshiamiso Trust was established in 2020 to give effect to the settlement agreement reached between six mining companies and claimant attorneys in the historic silicosis and TB class action.
The companies are African Rainbow Minerals, Anglo American South Africa, AngloGold Ashanti, Harmony Gold, Sibanye Stillwater, and Gold Fields.
'Manthoto Selomo of Liolong, Thaba-Bosiu in Maseru, the widow of one of the former miners, claims the family has been waiting for years in vain for the promised payments.
Enjoy our daily newsletter from today
Access exclusive newsletters, along with previews of new media releases.
"My husband passed away in 2015 after contracting tuberculosis while working in the Gold Fields Mine. We expected his claim to be paid immediately after his death, but we have been waiting ever since.
"I arrived at the Teba offices in Maseru at 3 a.m. today, hoping to get assistance, but the queue is too long and there are too many people here.
"The cold weather is driving most people away, but I am planning to stay here until I get paid because my family is starving and we desperately need the money," Selomo told Maseru Metro on Wednesday morning.
METRO WEATHER FORECAST