society
July 21, 2023
'MAKERESEMESE LETUKA
Why not try a Kota bite next you go dining?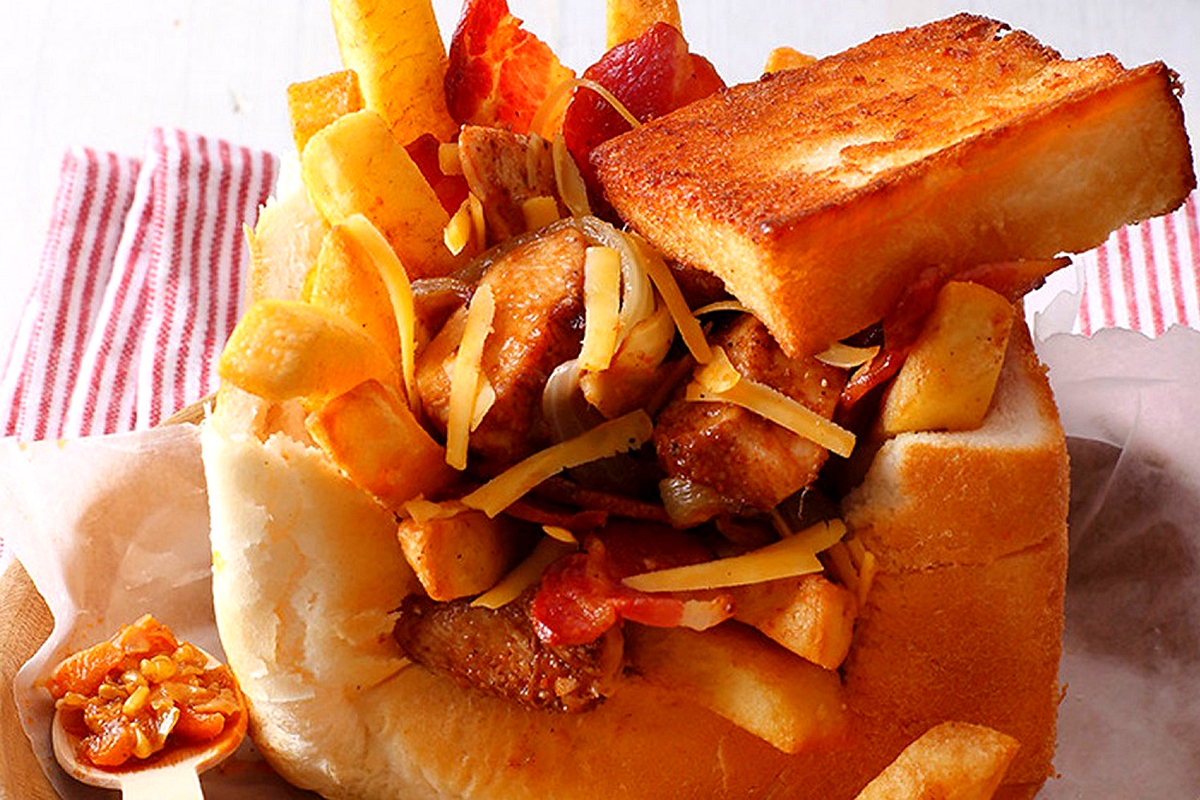 Bashanyaneng Street Kos, specialises in kota because it is very easy to prepare

Kota produce says his market is mostly very good during month-end, when everyone has money
Metro Audio Articles
Catch our weekly audio news daily only on Metro Radio Podcast News.
listen now
MOST people regard Kota as the best street food that accommodates everyone without being associated with class.
Kota is the hollowed-out loaf of white bread that serves as a portable, edible container that houses everything, including fries, polonies, Russian sausage, atchar, and a cheesy fried egg. The multi-layered sandwich is packed into an instantly recognisable white plastic sack.
In an interview with 22-year-old Litšitso Matube, who is the founder of Bashanyaneng Street Kos, which is a fast food business in Maseru that specialises in kota and Dagwood, he says the reason he specialises in kota is because it is very easy to prepare.
The kota, he says, needs light ingredients, and does not consume a lot of time to prepare.
"Most of my customers are students and working-class people; they love the taste of my kota; they say it has that meaty taste with fries. What makes my kota stand out is how I prepare it. I am able to try new recipes every now and then, and what I love about preparing kota is its flexibility; it does not restrict me from using the ordinary ingredients of atchar, fries, polony, and cheese everyone uses.
"Lately I have started using vegetables as part of my ingredients, such as green paper and lettuce, and different sauces; sauces play an important role in terms of how the kota will taste and giving it colour," he says.
He adds that his market is mostly very good during month-end, when everyone has money.
He gets so busy that sometimes he runs out of stock because many people buy extra for their dinner.
Enjoy our daily newsletter from today
Access exclusive newsletters, along with previews of new media releases.
Tanki Matobo, who regards kota as his favourite street meal, says: "It is quick to prepare, very cheap, can be found almost anywhere, and very portable to hold and walk around with while eating. It is also a reliable favourite of students, young workers, whether rich or poor, and tourists looking for local flavour."
The name kota, used in areas such as the streets and small food outlets, is derived from the English word quarter, referring to the size of the bread loaf.
Kota originated in the City of Ekurhuleni in South Africa, where the best 'Kota' cuisine is made.
METRO WEATHER FORECAST