travel
March 8, 2023
THE NOMAD – BY MAPAMELA KHANYELA
A rocky, rugged-looking Mount Machache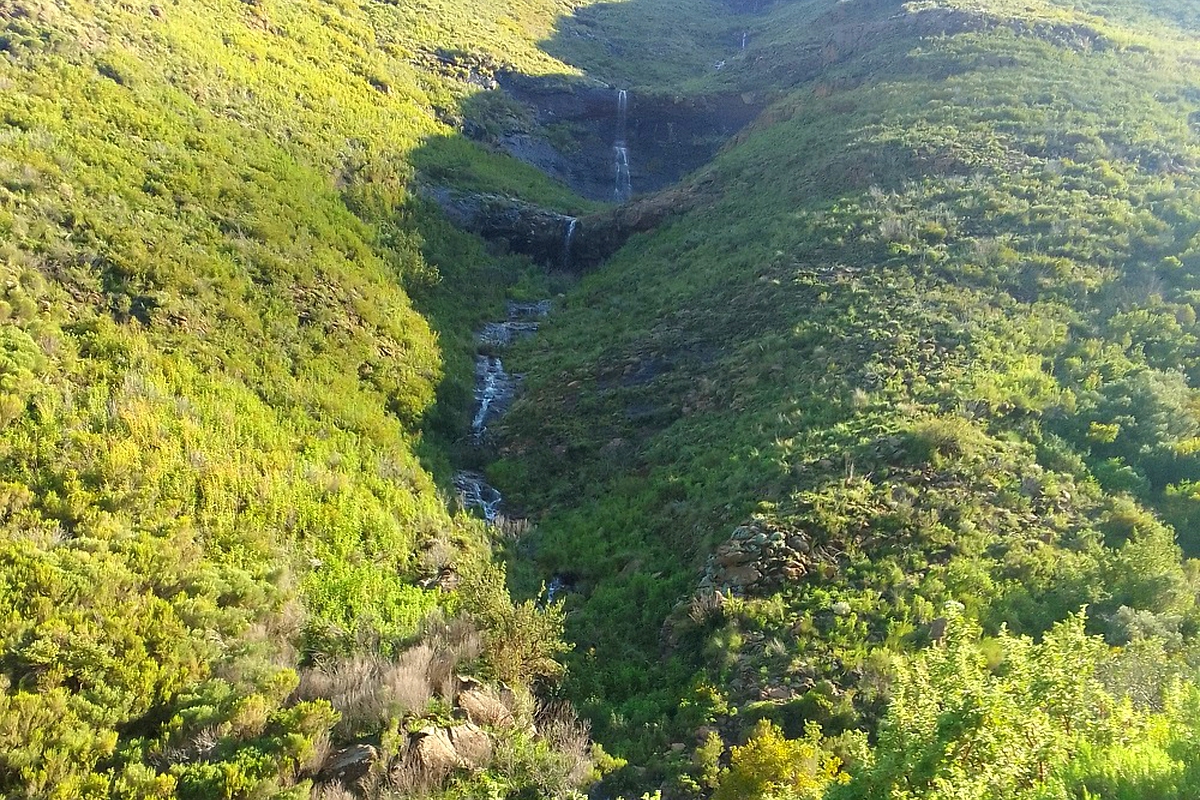 Mount Machache is a major source of the Liphiring River
From the mountaintop, I could see four valleys flowing downstream

Some rugged-looking views from the top might scare away the faint-hearted afraid of heights
Metro Audio Articles
Catch our weekly audio news daily only on Metro Radio Podcast News.
listen now
ON February 19, 2023, I climbed Mount Machache, which forms part of the world-famous Roof of Africa rally route.
The mountain is one of the sources of the Liphiring River, a household of Lesotho's diverse fauna and flora, beautiful ariel views and of course a travel destination for tourists.
Mount Machache is located 54 kilometres east of the capital city, Maseru.
My journey began at 5:30 am in Maseru to Ha Nkhema in Nazareth, where I arrived at around 6:25 am.
It was a quiet Sunday morning, residents were yet to start their day, animals were still in their pans, and young women and girls were busy rushing to the nearby wells to fetch water.
What caught was immediate attention was that every household in the area had a number of peach trees.
I was a little late for our appointment with my competent tour guide, Khethang Tekane who was actually waiting for me.
Our excursion kicked off an hour and five minutes later. We used the Belekomo pass, which I was told is the main pass on Mount Machache. Tourists also frequently use the pass to get to another tourist attraction, the Qiloane falls.
Although there was no standard fee to be paid, my guide was not expecting anything less than M50 in order to lead to the summit of about 2 810 metres- elevation.
The terrain was of course rocky and steep and we walked through a dense forest, with soothing water flowing down from the mountaintop.
I saw several arrows painted on the rocks and Tekane quickly informed me that they were meant for directions.
"These signs are directions for riders competing in the annual Roof of Africa rally," he said.
We soon arrived at a fascinating place that Tekane described as Tafoleng (Dining Table).
"Most tourists rest here to enjoy their lunch and have a refill of their water bottles," he said.
Like other travelers who came before me, I quickly refilled my bottle with fresh water drawn from the ever-flowing river.
When we arrived at the end of the pass, we were greeted by an icy cold breeze, we had not been pre-warned about the impending and sudden temperature drop.
There was also a thick mist hovering under the sky but luckily, we had come prepared with our heavy windbreakers which we quickly put on to keep warm.
The mountain had three stanzas and we were on the first one.
The second stanza was a utopia that my eyes could not get tired of. The sheer abundance of grass, medicinal plants, an excellent view of hills and colourful nests belonging to an array of birds marked the significance of the stanza.
There was also the spectacular aerial view of among others, Thabana-li- 'Mele, Maseru, Metolong Dam, Qeme, Thaba Bosiu, and Thuathe plateaus.
As we walked further over the mountaintop, we passed several abandoned graves scattered all over.
"This is an indication that this mountaintop was home to some people many years ago," he said.
From the mountaintop, I could see four valleys flowing downstream.
"Mount Machache is a source of the Liphiring River, these four valleys flow straight into the Liphiring River," Khethang described.
Some rugged-looking views from the top might scare away the faint-hearted afraid of heights.
Nearby, stood a stunning-looking rock that Tekane described as Raboshabane.
"We have been told that the notorious cannibal, Raboshabane used to live in one of the caves here and that cave is now being occupied by monkeys," Tekane said.
Enjoy our daily newsletter from today
Access exclusive newsletters, along with previews of new media releases.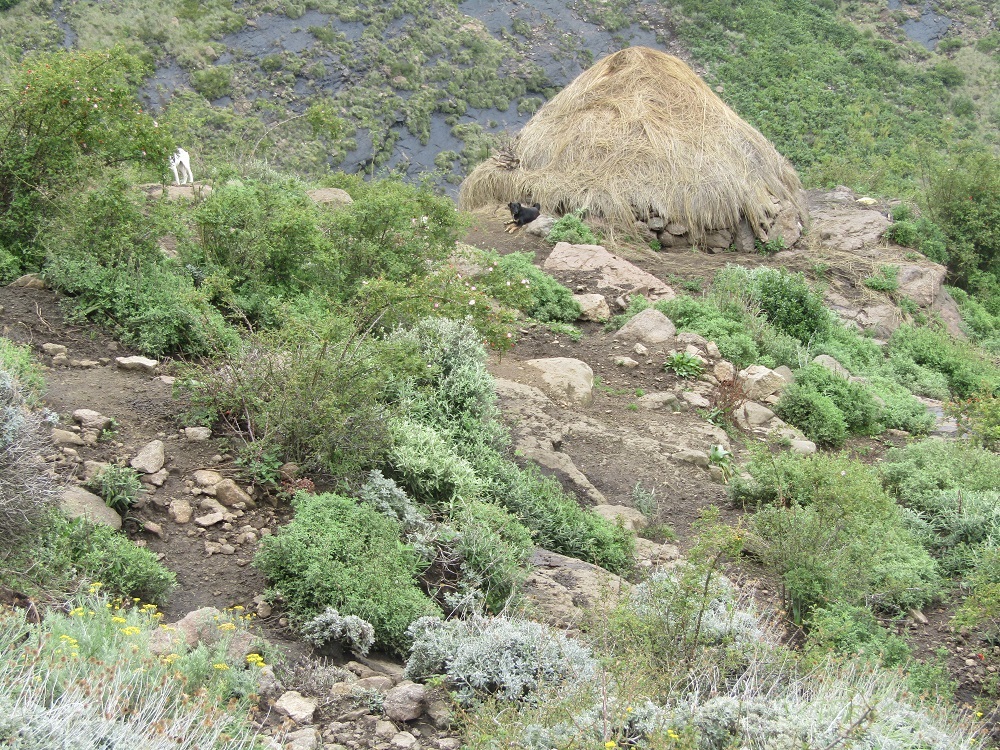 This cattle post is home to a 12-year-old herdboy
A walk to the third stanza was more perilous owing to the thick fog.
We later walked down to the village through the Mokolokotoaneng pass and arrived around 12:30 midday.
On our way back to the village, we passed two lone cattle posts and met a boy aged 12, he told me he was not scared to walk through a thick forest.
From Mount Machache, my next port of call was the Ha Baroana Rock Art Centre, where I met another tour guide, Mr. Tlali Machoba.
Ha Baroana is located about 45.6km east of the city centre. The facility comprises an information centre, a community hall and a botanical garden.
Mr. Machoba said they constructed the botanical garden in order to revive medicinal plants normally used by the villagers and tourists.
From the information centre, we walked to the rock art cave.
The banks of the Liphiring are a few metres away from the river.
"We have fenced this place for the safety of this rock art, some people splash these paintings with water for a clear view, some write their names and that has affected the quality of the rock art," he said.
According to him, the cave is about 25 metres wide.
On the cave walls are paintings of people and wild animals such as Elands.
Some paintings were quite clear, others were drawn upside-down, while most are fading.
Machoba estimated that there were more than 100 paintings in all, adding that they were used as a means of communication among the San communities.
"The paintings are an indication that the San actually lived here and hunted wild animals over this mountain," he said.
In summary, there are numerous attractive-looking and easy mountains to climb, but a draw of Mount Machache will continue to appeal to adventures for years to come. Travellers should bring their hiking gear to enjoy a hike on Mount Machache.
The guided tour to Ha Baroana has enriched my knowledge of the San people for only M30.
METRO WEATHER FORECAST