sports
July 18, 2023
SUPERSPORT
Likuena to face Super Eagles in 2026 World Cup qualifiers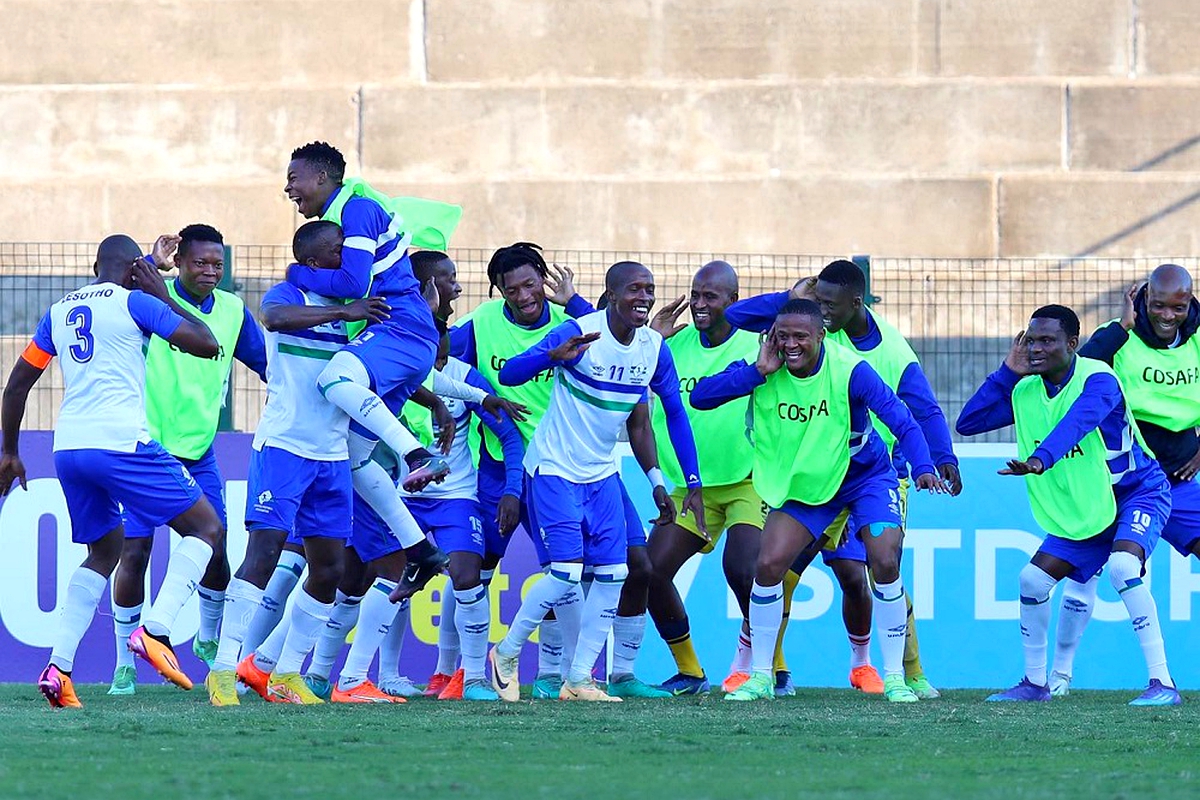 Likuena players celebrate
The qualifiers kick off in November this year and end November 2025

Last Sunday Lesotho lost 1-0 in 2023 COSAFA final to Zambia
Metro Audio Articles
Catch our weekly audio news daily only on Metro Radio Podcast News.
listen now
LIKUENA will face the Super Eagles of Nigeria in the 2026 World Cup qualifiers.
The qualifiers will begin in November 2023 and end in November 2025.
This, after Lesotho lost 1-0 to Chipolopolo of Zambia in the final of the 2023 COSAFA Cup in South Africa on Sunday.
Moyela Libamba was the hero for the Zambians after scoring with 12 minutes to play.
It is a record seventh COSAFA Cup title for the Zambians who denied Lesotho a first sub-regional achievement.
Enjoy our daily newsletter from today
Access exclusive newsletters, along with previews of new media releases.
Earlier on Sunday hosts of this year's COSAFA Cup Bafana Bafana of South Africa defeated Malawi 5-3 on penalty shootout.
The game was forced to penalties after 90 minutes ended goalless. – Supersport
METRO WEATHER FORECAST