sports
April 21, 2023
NTHAKO MAJORO
Swallows lodge official protest over anomalies in voting counts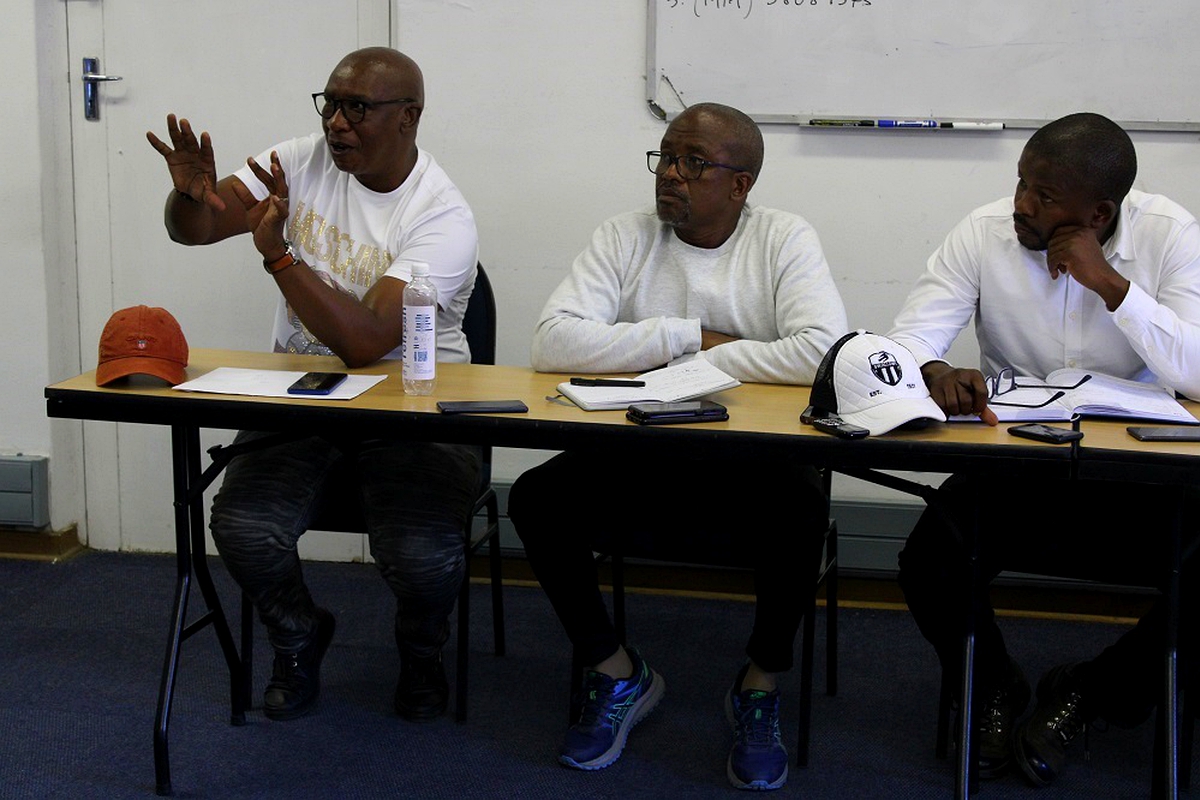 Members of the Swallows FC executive committee
The Mazenod-based side fails to qualify for the competition, with only 50 votes separating them from Linare in fourth place

Bantu receive 91 683 fan votes, LDF 82 423, Lioli 75 151, and Linare 74 781
Metro Audio Articles
Catch our weekly audio news daily only on Metro Radio Podcast News.
listen now
MAZENOD-based Premiership side, Swallows have filed an official protest over alleged anomalies in the People's Cup voting counts.
According to reliable sources, Swallows' management filed the protest with the Disciplinary and Protests Committee (DISPROCO) late yesterday (Thursday).
The inaugural football competition begins on Saturday at the Bocheletsane Stadium in Mantšonyane, Thaba-Tseka, with Bantu, LDF FC, Lioli, and Linare advancing to the play-offs based on fan voting.
Bantu received 91 683 fan votes, LDF 82 423, Lioli 75 151, and Linare 74 781.
Swallows failed to qualify for the competition, with only 50 votes separating them from Linare in fourth place.
Swallows management stated that there were irregularities in the voting procedure, which resulted in their team losing a huge number of votes at the conclusion of the day.
The club also stated that they were first assigned the incorrect voting code and that they had evidence that some of its supporters voted using the incorrect code uninformed, only to discover afterward that they were voting for another team rather than Swallows.
"We have filed an urgent application after the PLMC (Premier League Management Committee) failed to respond to our letter of demand," said one source.
"We first wrote to PLMC after the announcement of the final votes and gave them until midnight on Wednesday to respond to our letter, but they did not respond, and as a result, we wrote them a demand letter on Thursday and copied the letter to LeFA (Lesotho Football Association)."
Enjoy our daily newsletter from today
Access exclusive newsletters, along with previews of new media releases.
The source said PLMC had not responded to Swallows' letter of demand.
"PLMC once again had not responded to our letter. The only reason they acknowledged that they had received our letter, was because they realised that LeFA had already acknowledged that they had received a copy of our demand letter."
Swallows management expressed optimism yesterday that the case would be heard before the end of business on Friday.
METRO WEATHER FORECAST